A business trip, a family emergency, a well-deserved vacation...unfortunately, we can't always take our pets with us everywhere and leaving them alone at home is not an option. Even if we leave them in the care of a trusted family member or a friend, can we be sure that they will receive the same care and attention that we would give to our pet ourselves?
What can you do in those moments? A quick, safe, and simple answer is to hire a pet sitter. Here at Pet Comments, we'll give you a quick introduction to what a pet sitter is and useful tips to find the perfect one.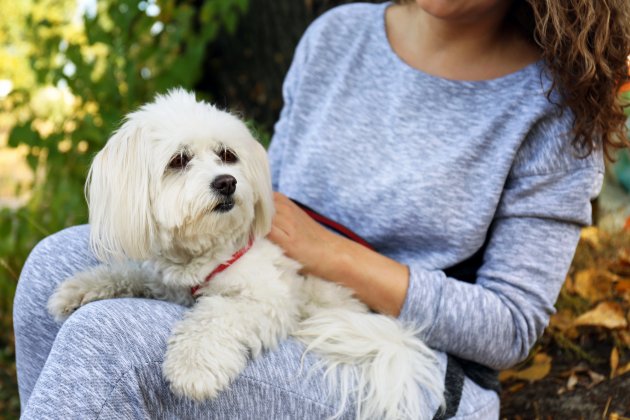 What Is a Pet Sitter?
The difference between a pet sitter and a doggy daycare, is that the pet sitter is responsible for providing all the necessary care for the pet in the comfort and familiarity of their own home, while the owners are away from home. Sometimes pet sitters are also house sitters. They take care of the inside and outside of your home, maintaining the green areas, collecting the mail, etc. The best thing is that your pet will have the love he needs while his beloved master is away from home. Certified pet sitters receive special training, so they are a secure alternative for you to be able to go on your trip with a cool head.
What Does a Pet Sitter Do?
Taking care of a pet doesn't sound difficult at all. So, why take the trouble to hire a pet sitter when you can leave your dog with your friend? We want our pets to receive the best care and feel at home. Leaving them at a stranger's house for a long time can make them nervous. On the other hand, not everyone is willing to take the dog out for a walk for a few hours a day, bathe him, attend to his special needs in case he has them, etc. To be honest, taking care of a pet requires work and not everyone is qualified to do it.
Well, pet sitters visit your pet several times a day and some spend the night with your pet. At each visit, they are in charge of carrying out different tasks for the care of your pet and sometimes for the maintenance of your home. For example, on each visit pet sitters are likely to:
Feed your pet, keep the water containers full and clean.
Provide exercise for your pet by taking them out for a walk or playing with them with their toys. Giving them moments of company and not neglecting their physical exercise is part of the obligations of the pet sitter.
Give your pet their medicines on time if your pet needs them and they were previously prescribed by a veterinarian. Pet sitters are trained to identify an emergency when they see one. In addition, they always have a list of useful contacts in case your pet needs them such as veterinarians in the area, pet hairdressers, parks, and areas that are pet friendly, etc.
Clean the cat's sandbox, clean up the dog's waste or clean any other mess in your home that's a product of your pet's mischief.
Many pet sitters offer to spend the night in the home with their clients, and do other tasks like taking out the trash, taking in the mail, watering the plants, and so on.
How to Find a Pet Sitter?
There are several ways to find the ideal pet sitter. A very simple and reliable way is to get in touch with your pet owner friends who may have already used this type of service. They can provide you with good references, but if you do not have a friend who uses the services of a pet sitter there are other solutions.
Online platforms are a very useful tool to find the perfect person for this task. There is a wide range of options among which we can mention:
Unlike other online platforms to find pet sitters, the different sitters provided by this site will take care of your home and your pet for as long as you need for free. To access the contacts and request a pet sitter you only need to pay for an annual plan.
These apps and online sites are a great way to get in touch with pet sitters. However, how do you choose the right one from so many options? Who do you hire?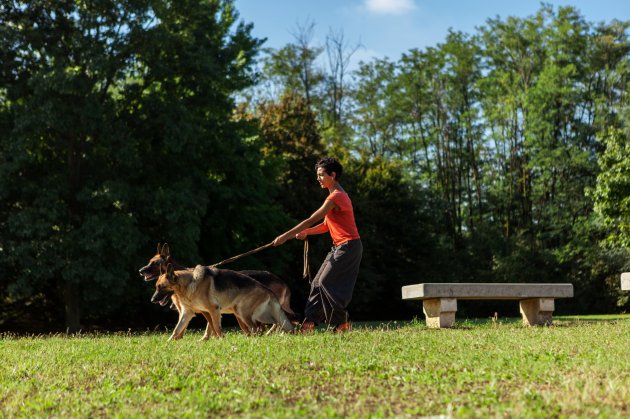 Choose the Right Pet Sitter for Your Pet
Many of the sites listed above provide accurate data and reviews of their sitters. Still, an interview will tell you a lot about the capacities and services the pet sitter can offer to you and your pet.
To know how much experience the pet sitter has is important. Ask about what kind of special preparation the pet sitter has received, as a trained pet sitter will know what to do in an emergency. Then you can be sure they will be well acquainted with the emergency procedure (in case there is one).
Check for past clients' references and confirm them if possible. The communication between you and your pet sitter while you are away is determinant if you're going to hire them again. Therefore, be sure to establish a communication line between you and your pet sitter before you leave.
Does your pet need special care? Don't hide it from the pet sitter, be specific about every need your pet has.
For how long will you be away? Unplanned events could extend your absence; determine for how long the pet sitter will be available. If you have the possibility and wish to be completely sure your pet will be comfortable, verify how good the interaction between your pet and the potential pet sitter is.
If you determine that the person meets all your requirements, excellent, you will have found your ideal pet sitter. Nevertheless, before packing your bags, it is essential that you comply with the following step.
Keep your pet sitter informed
Remember to place any items for your pet in one place of easy access. Purchase anything that you think will be needed, such as cleaning supplies, treats, and toys for your pet.
Finally, make sure to keep your pet out of danger. Loose wires, fragile objects, and medications...all these things must be out of reach. By doing this, you will prevent unwanted accidents. Also, show the pet sitter how your safety system works and leave your puppy with an object that allows him to remember you, such as a worn t-shirt.
If you consider these suggestions, staying away from your pet won't be a stressful experience at all.