Dear pet lovers: Welcome to Pet Comments!
Pets are a fundamental part of our lives, and it is a scientifically proven fact that pets contribute to our mental and physical well-being. Older adults are moved and feelings of loneliness dissipate with the company of a pet, young children have better emotional and cognitive development and of course, many animals are trained to serve as service animals that can even save our lives.
We know how important pets are to our well-being and we know how important your pets are for you because we love them too!
What Pet Comments offers to you
Here at Pet Comments, we offer you all kinds of useful and extremely vital information that can help you take care of your pet's health, giving them a balanced diet and even the best way to groom your pet. We don't limit ourselves to just one species because we know you can create bonds with all kinds of animals, from a small kitten to an exotic sugar glider.
On our homepage, you will find entries with all kinds of information related to dogs, cats, small pets, reviews about different products your pet might need and the perfect diet and nutrition recommendations for your pet. We hope that you and your pet can take full advantage of the information contained in these pages.
For more information you can contact us at [email protected]
Team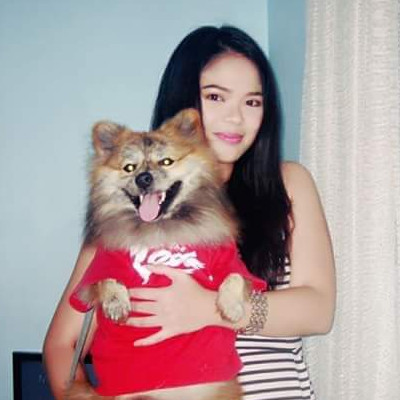 Lara Jill Regencia
Contributing Writer
Lara studied Information Technology at Systems Technology Institute and Secondary Education Major in English at Jose Rizal Memorial State College, Philippines. With a broken computer and a will of steel, she started her career in freelance writing at Odesk in 2014 where she earned her Top Rated badge with flying colors. When she is not writing, she drowns herself in a sea of books that come bundled with dark chocolate or surrenders herself into the temptation of her favorite video games.
Lara's love for animals began at the tender age of five when she nursed a chick mutilated by a kingfisher. She is now a fur-momma of three rambunctious dogs, a supporting member of The Philippine Animal Welfare Society, and the owner of a humble pet store called Bobbie's & Barney's.
---
Dr Elliott graduated as a veterinarian from the University of Glasgow, UK, in 1987. She is a companion animal vet with over three decades of experience in practice. Her interests include fear free clinics and improving the experience of pets at the vet. Dr Elliott is pet parent to a naughty puggle, two spoilt cats, and a bearded dragon.
---

Dr Sara Redding Ochoa
Veterinary Expert
Sara Redding Ochoa, DVM was raised in north Louisiana. She grew up in the country where she had many different types of animals range from dogs and cats to chickens and turkeys. During undergrad she started working as a kennel assistant at a veterinary clinic and quickly advanced to a veterinary assistant and eventually a veterinary technician. Her time spent at the veterinary clinic solidified her dreams of eventually going to veterinary school.
She completed her clinical year at Louisiana State University and graduated in 2015 from St. George's University with a Doctorate of Veterinary Medicine. Since veterinary school she has been working at a small animal and exotic veterinary clinic in east Texas, where she has experience treating all species that walk in the hospital.
Dr. Ochoa professional interest include surgery and exotic animal medicine. She really enjoys spending time with clients teach them about the proper care for their animals. She loves being able to help the "fur-kid" return to a happy and healthy life.
In her free time, she likes to travel the world with her husband Greg, bake yummy desserts and spend time with her 4-legged fur kids, a dog Ruby, a cat Oliver James "OJ", a rabbit Bam-Bam and a tortoise Monkey-Man.
---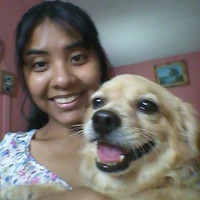 Yosmary Luna
Contributing Writer
Yosmary Luna is a newly graduated Public Accountant who speaks English and Spanish. She found the solution to cover her university studies in the freelancer world together with her passion for writing. She started writing for different websites in 2017 and is currently part of the team responsible for creating eye-catching and useful content for Pet Comments. Yosmary is a fan of all cruelty-free brands, unconditional lover of all kinds of animals and the proud mother of a half-breed dog.
---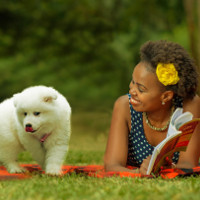 Miriam W-Njoroge
Contributing Writer
Growing up in the countryside and on a large farm, Miriam got to interact with many animals, and this nurtured her love for animals. When she moved to the city to pursue a degree in Bachelor of Arts (B.A.), Literature, in The University of Nairobi, she got her first personal pet, a dog named Peggy, and this was just the beginning because she now has three dogs and two cats.
Being in the university meant you stay broke or you hustle. And, in the process of exploring the available earning opportunities for a young girl with zero experience in almost all fields, Miriam stumbled across some content creating sites. She gave it a try, not knowing that she would fall in love with writing to the point of it becoming her full-time job! Her passion for content creation could not be stronger, and her love for all animals could not be more genuine. When she is not writing, Miriam is out playing with her jovial pets.
---

Sandie Lee
Contributing Writer
Sandie Lee grew up surrounded by animals in Ontario, Canada. One of her fondest pictures is of Sandie in diapers feeding her sister's pet crow. The love for all things furry and feathery has only grown over the years and she advocates for the rights of animals in her local area and all over the world.
Professionally, Sandie has been writing and blogging for 25-plus years. Bringing the facts and engaging content to pet parents is her top goal. When Sandie is not researching and writing, she enjoys spending time with her Hubby and two rescue cats, Milo and Idgy.