80% of dogs have signs of periodontal diseases, which if not treated, can lead to serious health conditions like liver, heart, and kidney damage. Preventing this is quite easy with dental chew toys. Chew toys help freshen a dog's breath, remove plaque, and eliminate tartar from building up in the deep, dead corners of the mouth while engaging the dog in play.
Investing in a good, safe, durable toy is the solution to avoiding any periodontal diseases. However, how do you know how to discern a good chew toy for your dog? This article is aimed at helping you find the best dog chew toy. Also, it has pointed out what you should look for when browsing through your options.
15 Best Dog Dental Chew Toys
Buying Guide for the Best Dog Dental Chew Toys
A dog's dental hygiene is as important as a human's hygiene. Therefore, when buying your dog a dental chew toy, consider the following:
Effect
A good chew toy should clean, condition, and soothe the pooch's gums. It should also eliminate any chances of plaque, bacterial infection, tartar build-up, and heart diseases.
Furthermore, a perfect chew toy ought to relieve stress in an anxious or problematic dog. The toy should keep the dog engaged for hours when its owner is not around.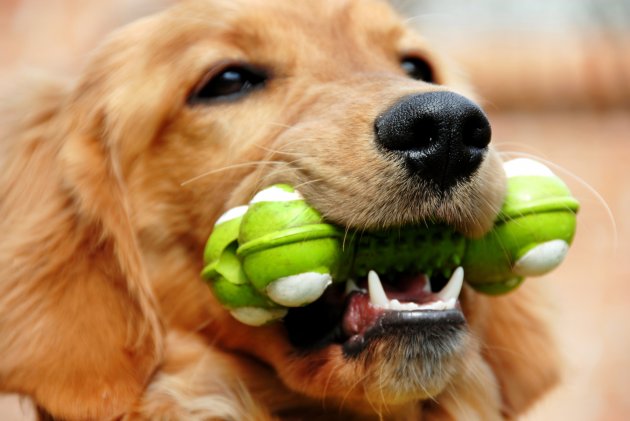 Comfort
Most dogs do not enjoy brushing; therefore, why not make this experience fun and comfortable for your dog? Find a brush that is compatible with your dog's gums. A hard-bristled brush may injure your dog.
Also, find one whose length matches the length of your dog's jaw. Puppies need a shorter brush than large, mature dogs do.
Room to stuff treats or toothpaste
A chew toy that can dispense treats will become your dog's favorite dental toy. While chewing on the spikes or bristles to extract snacks, the dog will, in turn, clean his teeth. Also, you can pour in some toothpaste for the same effect. Dental toys that can dispense treats will save you both time and energy.
Durability
A chew toy will be subjected to bites and chews. It is vital that you purchase one that can endure this for some time. The natural rubber has proved to withstand dog bites and is comfortable on a pooch's gums.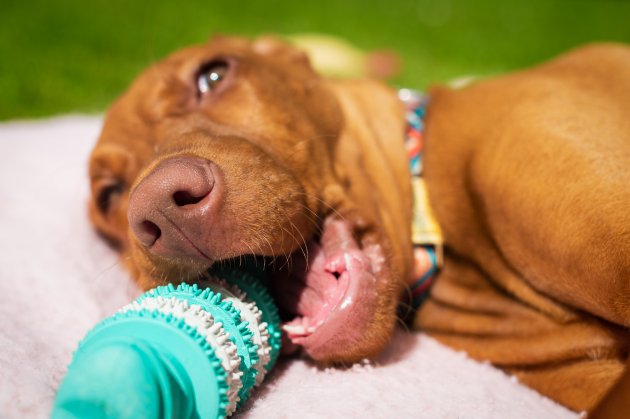 Size and weight of the dog
Toys are designed to fit a certain group of chewers. Large-sized dogs need more durable chew toys that can withstand their energy and interest without breaking. If small-sized dogs are handed hard chew toys, they may injure their gums.
Wrapping Up
Your dog might not have a way to let you know that they need a chew toy, but their reaction when you get them one will confirm that they indeed needed it! The list above contains the best dog dental chew toys, and we hope that you will find the one most suitable for your dog.