What is the recommended space between a dog's collar and its neck? Just like children, dogs are beloved members of the family that can be taught to behave well. They are also vulnerable to the dangers of the world, so it is essential to keep them safe. One way to ensure your dog and those around it are safe is by using a collar.
Unlike chains, collars are comfortable and come in various visually appealing designs. However, not all are the same and your dog will have a different requirement based on their size and breed.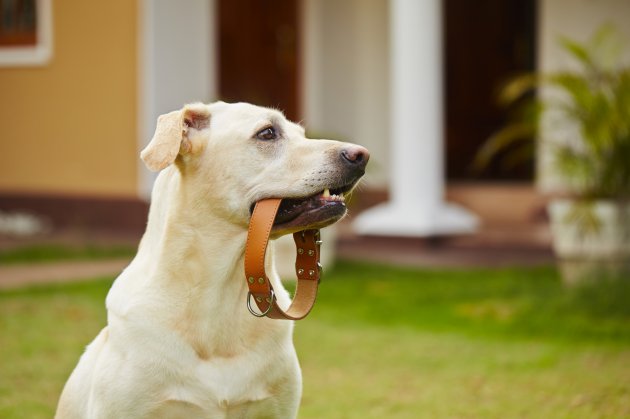 Rule of Thumb
How tight should a dog collar be? There is no magic collar size for all dogs since our beloved pooches come in different sizes. This means you will have to measure the size of your dog's neck before shopping for a collar.
As a rule of thumb, you should be able to add two fingers between the dog's collar and its neck. However, your dog will grow and require adjustment, so it is recommendable to add two inches to whatever size you measure. Here's how you measure the required collar size:
Use a soft tailor or measuring tape, with markings on the fabric, to measure the size of the neck where the collar will be. This is a few inches down the neck away from the ears.

The tape should be snugly held to provide accurate measurement of the neck size, but it should not be tight. Add two inches to the number you measure, and you'll have the right space between your dog's collar and neck.
Once you know the size, you can purchase the appropriate collar for your dog. Remember to adjust the straps to accommodate two fingers between the neck and collar, so it does not choke your dog.
What are the main challenges when selecting a dog collar?
The collar is too tight or too loose
If the collar is too tight, it will choke your dog or cause breathing problems. Tight collars can also damage the hair (fur) around your dog's neck or even result in allergies. On the other hand, loose collars will slip off, which can be dangerous; especially if you are trying to prevent the dog from attacking someone or another pet. As such, it is crucial to find the perfect fit that does not come off but isn't so tight as to choke your pooch.
The collar is difficult to adjust
Finding the perfect fit will call for adjustable collars. Think of it as a necktie. At some point in the day, you will adjust the tie to allow better breathing. In the same way, you will need to adjust the collar to ensure it doesn't cause permanent strain on your pet's neck. It is therefore essential to pick collars that are easy to adjust, especially if you have a young dog that will grow in size. You can compare the adjusting techniques used with the collar to find safe, functional options.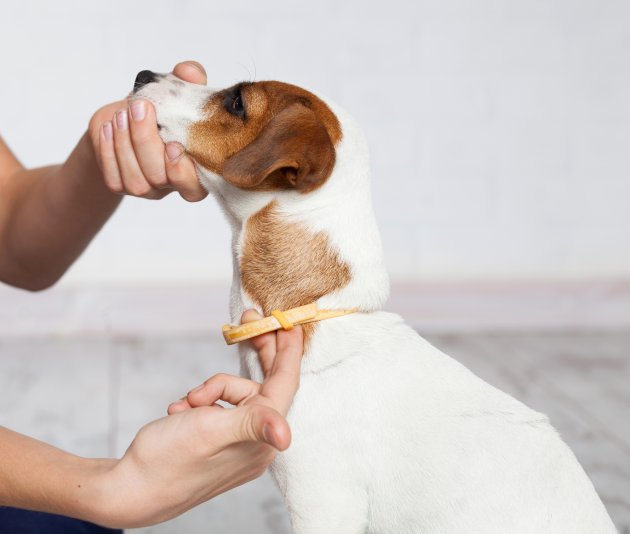 How to choose the right dog collar size
Measuring and calculating the size you will need for the perfect fit is an effortless process. However, there are various aspects to review before purchasing a collar for your dog. With so many options and concerns, it is crucial to consider your dog's need for a collar and how it will impact their life. Here are some insights to help you find the perfect fit for your dog.
Adjust size based on growth
Dogs grow at different rates depending on their breed and feeding. It is important to monitor the transition from puppy to a full-grown adult dog, so you can make the right adjustments at the right time. The best practice is to check your puppy's neck size once a week and adjust the size. Some puppies can double or triple their birth weight within a year, which implies frequent collar adjustments to prevent choking.
Adjust collar size every season
Dogs tend to put on thicker fur and coats during winter to help their bodies manage the cold season. This means the collar will become tight during cold seasons and require some loosening. During the summer, dogs will shed some of their fur and the skin will also become thinner, making the collar loose. As such, you should measure your dog's neck every new season and adjust the size accordingly.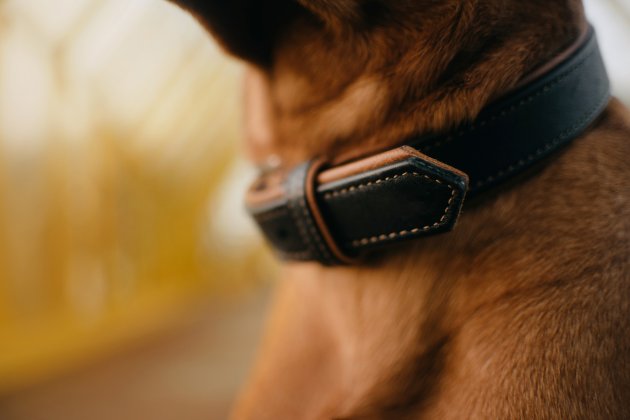 Use the collar's size chart
Manufacturers use the standard dog collar size chart to produce options that cover dogs throughout their life stages. Some even specify the breed, so you can purchase collars explicitly designed for your pooch. However, the collar size chart includes distinctions from extra small to extra large as follows:
X-small– Measures 7 to 11 inches with ⅝ inch widths. Ideal for puppies and dogs that weigh 13 to 18 lbs.
Small– Measures 10 to 14 inches with ⅝–1inch widths. Suitable for dogs that weigh 14 to 45 lbs.
Medium– Measures 13 to 18 inches with 1–1. 5 inch widths. Ideal dogs that weigh 45 to 65 lbs.
Large– Measures 15 to 20 inches with 1–1. 5 inch widths. Ideal for puppies and dogs that weigh 60 to 95 lbs.
X-Large– Measures 18 to 26 inches with 1, 1. 5 - 2 inch widths. Suitable for puppies and dogs that weigh 90 to 180 lbs.
XX-Large – Measures 24 to 34 inches with 1, 1.5 – 2 inches widths. Suitable for puppies and dogs weighing 170 to 250 lbs.
Changing your dog's collar
It is recommendable to find a properly fitting collar that can be worn during the day. At night, you can remove the collar to allow your dog's skin to breathe and rejuvenate. Make sure the dog is in a safe enclosed area. Collars will eventually get damaged, considering they are made of fabric and leather that's susceptible to various wear and tear elements. Here are some signs you need to change your dog's collar:
The existing collar has become worn out, torn or withered
You have adjusted the collar to the maximum size
Accumulation of mud and dirt
Skin irritations
Conclusion
Your dog collar must always leave a comfortable space between the neck and fabric. Since your dog will grow, lose weight, add and shed fur, you should adjust the space regularly. Neglecting this responsibility can result in fatal accidents that include death, so it is crucial to always make sure your dog is safe and comfortable. More importantly, purchase high-quality collars that are easy to use, adjust and clean. Remember, some dogs are quite aggressive, and the only way to control them easily is by getting the best dog collar then getting the perfect fit around their neck.
References and further reading:
The Humane Society of the United States. Dog collars