Dogs are some of the most common types of pets throughout the world. In many countries, they are even noted as being the number one household pet choice. As much as we love our canine companions, we must understand the dangers that come with raising any type of pet in our homes. In this article, we will take a look at psi strength. PSI is the scientific method used to explain the force that a dog is able to put forth through their bites. This list documents the twelve strongest dogs based on the psi system. Did your dog make the cut? Keep reading to find out more!
What is PSI?
PSI is a unit made to calculate the pressure released upon any given point. The full meaning of psi is "Pound per Square Inch" or "Pound-force per Square Inch". PSI is a measured result of all the pressure applied over one square inch of a pound. It is a very commonly used system and is easy to understand for even some of the most scientifically challenged people. To understand this a little better, take a tire for example. The average tire's pressure generally falls around 32 psi or pounds per square inch.
What Dog has the Strongest Bite?
12. Malinois Dog
Bite Force – 195 PSI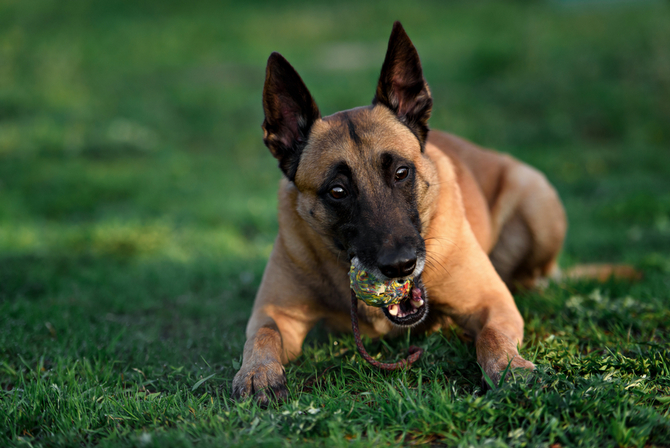 Malinois is a medium breed of dog that is also known as "Belgian Shepherds". They originated in the French city of Malines, hence the given name of the breed. This breed is recognized for its amazing sense of smell. They are commonly used as detection dogs to help detect explosives and narcotics that otherwise may go unnoticed by most human senses. These dogs are easy to train by nature and have a very high level of intelligence. If you choose to bring one home to your family, expect them to be extremely playful and able to calmly handle your children. This breed was originally bred to become working dogs and this has stayed true to their nature over the years. Many police agencies in the world are using Malinois within their squads still today. In fact, you can find these dogs working everywhere from the United States Secret Service to the Royal Australian Air Force, they are helping to find dangerous explosives and uncover illegal drugs.
This breed is very powerful and built to be strong. They also have an impressively strong jaw. An average adult Malinois has a bite force of 195 psi. This means when they bite, 195 pounds of pressure is applied to each square inch. That is more than enough to break one of your bones in one try.
11. Chow Chow
Bite Force – 220 PSI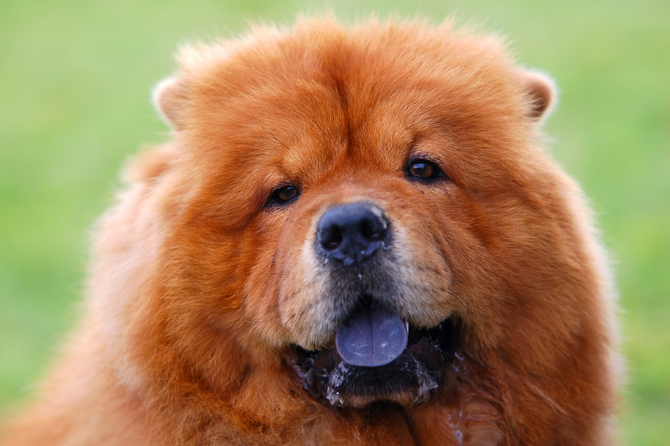 This breed of dog originally hailed from northern China. They were bred to be a general purpose working dog and despite their fluffy appearance have overseen the safety of livestock for years. Some records have even indicated that this dog might have helped support Mongolian armies in battle. This dog is built quite sturdily and even has a double coat to protect it from bad weather. These dogs do have a tendency to be aggressive or over-protective as adults, so they will require proper socialization when young. This dog can be a good choice for smaller living arrangements such as in an apartment due to the fact that they have lower amounts of energy than most breeds.
This dog can make a wonderful protector with a psi of 220.
10. Dutch Shepherd
Bite Force – 224 PSI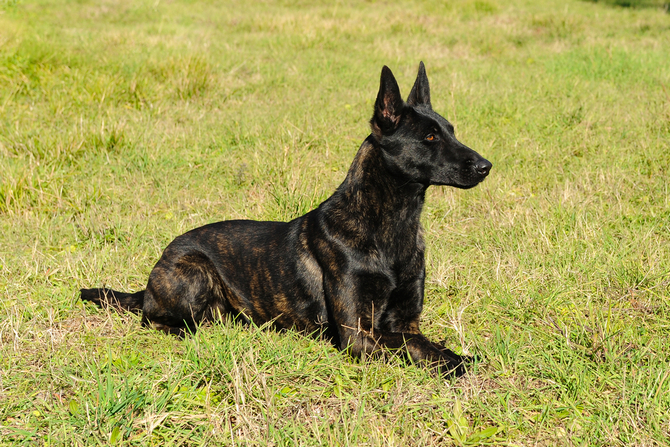 Dutch Shepherds are sheep herding dogs, originally used by farmers to keep check of their flocks. The breed is originally from the Netherlands where they were primarily bred as a working-class pet. This particular breed isn't too choosey or demanding in nature and has the ability to easily adapt to different habitats around the world. They have similarities to the Belgian Shepherd as well as the German Shepherd in their nature. Dutch Shepherds are said to be one of the most active dog breeds out there. More than anything they love to be involved with their family and sink into play time with your kids. This breed is also known for being very calm, but due to their working-class origins will need plenty of daily exercises to wear them out!
This breed is commonly used by police and other security agencies as well, due to their powerful jaw and outstanding intelligence compared to other breeds. They are calm and gentle until danger finds them or their loved ones. Their jaw is extremely powerful with a bite force of 224 psi. With this bite force, they can truly be a force to reckon with for intruders.
9. American Pit Bull
Bite Force – 235 PSI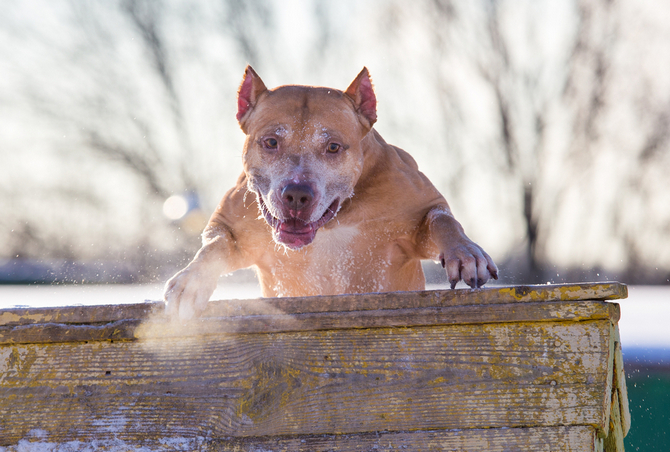 American Pit Bulls are a medium size dog that can hit between 30 to 90 lbs in weight by the time they are adults. They are a powerful, muscular, and strong breed that is popular throughout the U.S.A. In fact, they currently own the honor of being the strongest dog in their size category. The American Pit Bull was initially bred to guard livestock and watch over them in the event of an attack by predators. While this breed has had a bad rap in recent years, their nature can generally be translated to that of being an overgrown child. These dogs are extremely gentle to those they guard and will only turn vicious in the face of a threat to their families. That being said, this breed will give their own life in defense of those it cares about and is an extremely loyal partner to anyone who is willing to take one into their home.
Pit Bulls are a very athletic breed of dog and require you to exercise with them daily. If you miss playing time, don't be too surprised to find some up-turned couch cushions when you return home the next day. They have a wide face with a powerful jaw which is their main defense. They can easily break many hard to damage things if they desired. The bite force of their jaw is 235 psi.
8. German Shepherd
Bite Force – 238 PSI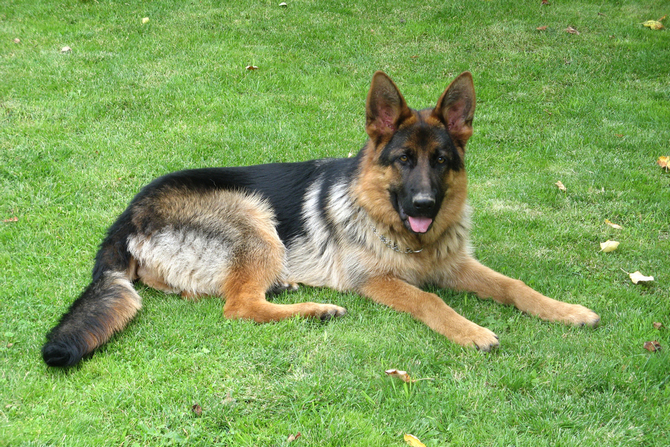 The German Shepherd ranks as one of the most commonly found domestic dogs in the world. In countries like the United States of America, the German Shepherd ranks as the second most popular dog breed. This breed was initiallybred as a working-class dog in Germany. They are highly intelligent dogs and can often be found being used in roles where rescue missions are being carried out by the local police force or even the military at times. These dogs are hard working, easy to train, and can easily adapt to a new environment. Shepherds are known to be very gentle in nature and extremely calm around children or in family settings. They also make wonderful guard dogs due to their intelligence, loyalty, and overall strength.
While these dogs are generally passive, they can become defensive if they or their families are put in danger. They have a strong bite force of 238 psi. Their biteis strong enough to break any bone in the human body or to confront any other animal that may threaten them.
7. Doberman
Bite Force – 245 PSI
Dobermans are a medium to a large sized dog which are very popular as a domestic house pet. This breed came to be around during the late 19th Century when a tax collector from Germany named "Karl Friedrich Louis Dobermann" developed the breed. Doberman dog breeds are highly intelligent, alert, and strong by nature. This extremely loyal breed will stick beside their owner no matter the circumstances, and because of this has become a favorite among owners looking for a dog to protect their home and family. Dobermans are very adaptive and when trained they behave gently with little kids and adults alike. They are very muscular in build and have an athletic body type, which gives them extra points in defense. While many Doberman have tails, you can find a significant number in the breed that have knobs or are generally lacking in the tail department.
These dogs are extremely strong and have the build and intelligence to prove it. Their jaw is a bone-breaker and this is why they are also used by many different police forces as guard dogs. The forceful bite of a Doberman is around 245 psi.
6. American Bulldog
Bite Force – 305 PSI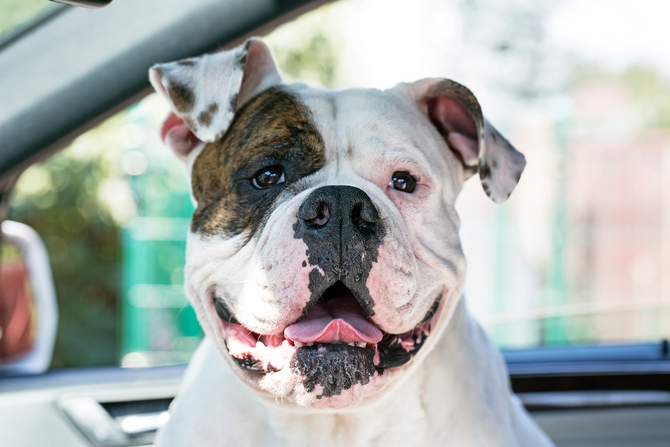 American Bull Dogs are a strong and powerful breed of dog. They tend to be well built with muscular body types and sport a large head with strong neck muscles. These dogs make great family pets and can adapt to your home's daily life rather easily. They tend to care for their owners and will form strong bonds to anyone they are in regular contact with. While this breed is a cuddler, they are very strong and confident in their abilities. One thing you may want to watch out for is their reaction to strangers. While this dog can be very loving at home, the breed tends to regularly not be trusting of new people. This, of course, can be overcome by regular social interaction in their puppy hood. Also, be warned that this breed can get a bit destructive if not given proper playtime and exercise daily.
This breed has quite a bit of power behind them when needed and won't hesitate to confront any attackers if they are truly threatened. Their build topped with the agility of the breed makes them a force to be reckoned with for all intruders that may try to enter your home. They are powerful not just with body stature, but also with their jaw strength.American Bull Dogs bite with the bite force of 305 psi (Pounds per Square Inch).
5. African Wild Dog
Bite Force – 317 PSI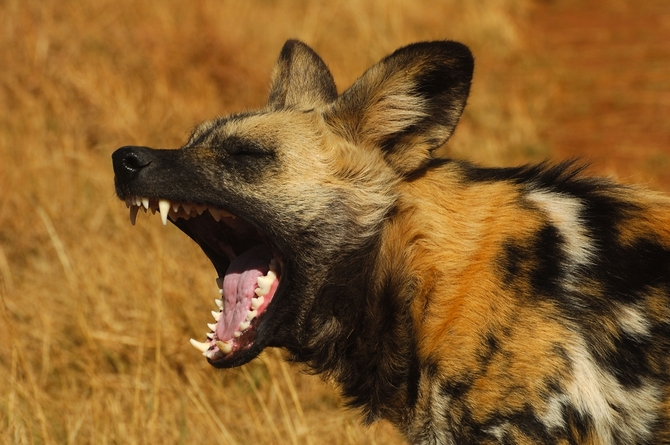 Unlike most of the other dogs included in this list, this breed falls under the rare category of being a "cape hunting dog." This means that this breed is seen as a type of ultimate hunter. This dog breed is a relative of the Sub-Saharan Dog and it is one of the largest dogs in this particular family. They are also known for being hypercarnivorous meaning that at least 70% of their diet is made up of meat. It's also worth noting that according to the IUCA, this breed is considered an endangered species. African Wild Dogs are very social animals and tend to live in packs. They even have been observed to have social hierarchies for bothmales and females within the pack. This breed tends to be a great hunting dog by nature. You can estimate this animal's competitive hunting nature by comparing them to wild animals such as hyenas. This animal is very agile at catching their prey and is only topped in game by bigger threats such as the lion.
One of the breed's favorite types of prey is the antelope, which they can easily catch as they can be found in large numbers throughout the Sahara. Of course, living in the wild combined with many years of evolution has made their jaw very strong. They have one of the highest bite forces recorded in Medium Sized dogs, 317 psi. This amount of bite force is enough to break any bone in a deer.
4. Rottweiler
Bite Force – 328 PSI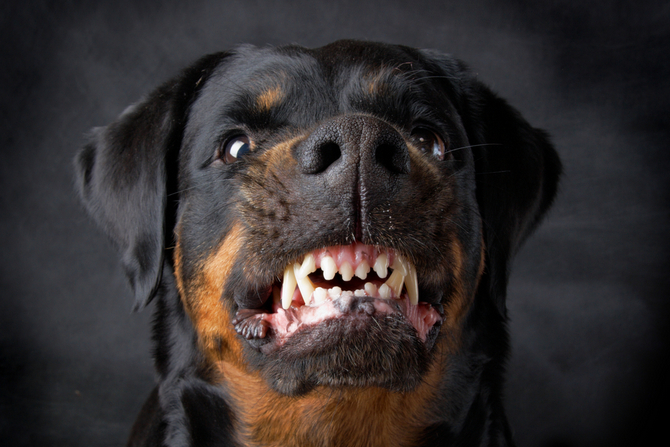 Rottweilers are a toughened breed of dogs. Originally, they were bred to help with work such as pulling carts and guarding the homestead. They were one of the first dog breeds formally adopted by the police, which still help out in the force today. They are medium in size with a great build and amazing amounts of strength. They are very agile and have high levels of endurance to keep them going. They are also commonly used in many different search and rescue missions by the police and military. This breed is a wonderful combination of strength, intelligence, and endurance. Rottweilers are considered to be fearless, good-natured companions that can beat out just about any breed with their good behavior. This breed is also very alert and can go into defense mode in a matter of seconds when threatened by danger.
This dog is used in police operations due to their confidence and powerful build. The bite force in an average Rottweiler is 328 pounds per square inch. That is more than double the weight of this dog's breed.
3. Wolfdog
Bite Force – 406 PSI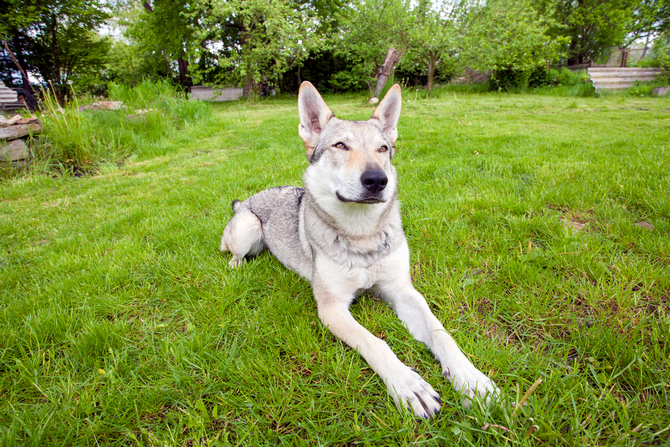 This dog is a hybrid between a wolf and a domestic dog. Due to this, keeping them can be slightly more dangerous than keeping your average dog. They also can be a bit harder to come by when looking for a breeder to purchase one from. The physical characteristics can also be a little unpredictable due to the complicated process of mating dogs with feral wolves. Even when the wolf is not completely feral, there currently is no completely domesticated wolf to breed from. That being said, these dogs have a pack mentality and can be extremely loyal.
Their psi is currently 406, for the third spot on our list.
2. English Mastiff
Bite Force – 556 PSI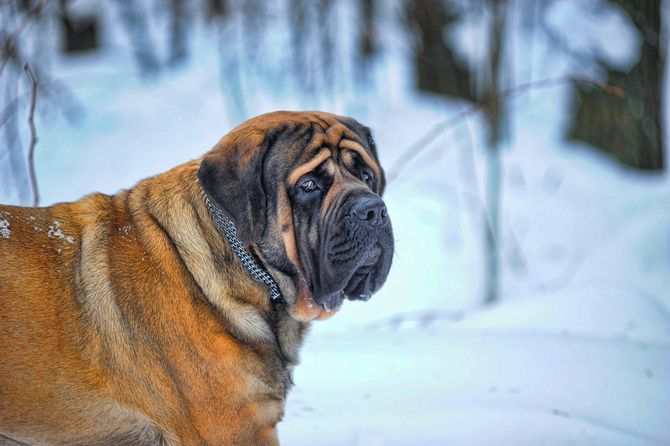 English Mastiffs are a larger breed of dog. These dogs tend to be calm and very powerful when needed. The ancestors of the Mastiffs are the "Molossus", who were noted as being ferocious and talented war dogs. Today English Mastiffs are very calm and gentle dogs. Despite this dog being giant in stature, they are an extremely gentle breed who will even watch over your children with caring and grace. This dog is also noted to be one of the largest dog breeds in the world and can be a bit of a lazy partner at times. They don't require as much play as some of the other breeds on this list, but they do require a huge portion of food to keep them going daily.
Their bite force is enormous and they have one of the highest "bite forces"recorded in dog breeds with 556 pound per square inch. With this enormous about of bite force, the breed can easily break any bone in your body.
1. Kangal - Dog with the Strongest Bite
Bite Force – 743 PSI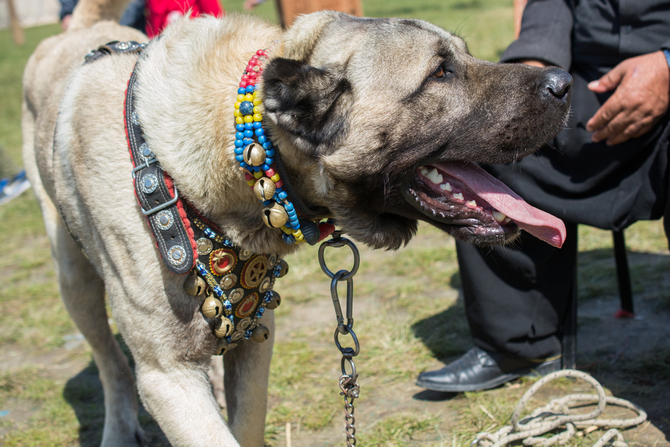 Kangals are guard dogs originating from Sivas City in Turkey. They are the strongest dogs in the world and hold the crown for the top bite. These dogs have been used as guard dogs to protect sheep and other flocks against bigger predators such as wolves, jackals, and bears. They are known for their loyalty, protectiveness, and for their gentleness towards children and other animals. This breed is not the best when it comes to strangers due to their protective nature. This means that taking them out for a walk can be a little troubling at times. As with all breeds, be sure to give them proper socialization at a young age to keep them used to meet new people. Luckily, this only adds to the amazing job they can do when involved with the police force or as a home protector.
This dog breed can easily take down any medium-sized predator in minutes with their strong muscles and agility. They have great amounts of strength and when talking about bite force, they have the highest pressure per square inch currently recorded. According to the many research tests available, evidence points to the Kangal as having the strongest dog bite in the world.
Their bite force is 743 psi.
Understanding Animals
While these dogs do possess the possibility of being dangerous, it is worth mentioning that every animal on the planet has potential to harm you in some way. It is always encouraged that you read up on and thoroughly research any animals you want to own, in order to be able to understand their ins and outs. The better grasp you have on your dog, the better you two can understand each other in a healthy and positive way. Hopefully, this article helped you understand which dogs have the highest potential psi in the world. Remember, that this is an article meant purely for fun and all dogs are dependent on their environment and training.
*All these dogs are ranked by their bite force which is measured in Pounds per Square Inch or PSI. This is not a reflection of any single animal and should only be taken as a scientific study. We encourage all animals to be treated equally and given a chance for equal love and adoption opportunities within their forever homes.
References