With the very real threat of Covid-19 still lurking in our states and regions, folks are staying at home to keep safe and to help "flatten the curve" of this devastating disease. But with self-quarantining also comes boredom. However, if you have a dog or a cat, you and your furry pal can take this opportunity to spend some fun quality time together.
Tired of throwing a bouncy or jingle ball down the hall? So are your dogs and cats. But don't give up and resort to yet another boring television rerun. Check out our list of 11 activities you can do with your pets while staying safe at home.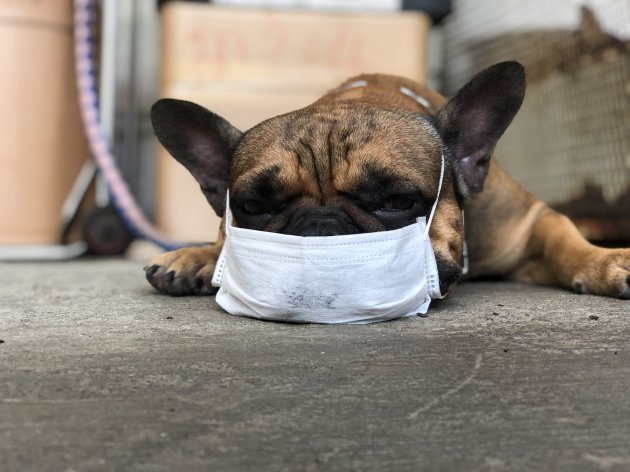 1. Play "Find the Treats"
Using your pet's favorite treats, place them in various places around your home while he watches. Once you're finished, give your dog the command "find the treats." Each time he retrieves one, be sure to reinforce it with praise. After your pooch knows what "find the treats" means, then hide them while he is in a different room. Cats can play this game, too, but it may be more difficult to engage them or to teach them the command.
2. Play the Treat "Shell" Game
Another version of "find the treats" is the "shell" game. Using three plastic cups, place a dog treat under one and shuffle them around - you can have your pooch watch the procedure. Now, allow your dog to use his superior senses to find the hidden treat.
3. Clicker Train Your Pet
Clicker training has been growing as a popular and effective way to train both dogs and cats. This simple handheld device uses a "click" sound to let your pet know he has done the right action and will, in turn, receive a reward for doing so. Clickers are inexpensive, easy to use and an effective training method, so why not take advantage of your time tucked inside your home, to give it a try?
Watch this YouTube Video for training your cat to give you a hug using the clicker method.
4. Practice or Teach Basic Obedience Training
Whether your dog is a newbie or a seasoned pro, practicing basic obedience training comes in handy. All canines should have the ability to perform sit, down, stay, drop it, and come here on demand. These basic skills are not only great for when you're out for a walk but practicing these skills each day is a great boredom-busting activity.
5. Create an Indoor Obstacle Course
Use household items like rolled-up towels, footstools, boxes, and broomsticks to create an indoor obstacle course. Have your dog run, jump, dodge, and weave around your home - just be sure to give him a treat at the end. If you are really ambitious (and patient) encourage your feline friend to join in on the fun, too.
6. Use a Cat Exercise Wheel
Exercise wheels are not just for hamsters - some are designed for cats, too. Made from durable material, these fast-action exercise toys will keep your feline busy and in tip-top shape. They come in self-standing or can even attach to the wall. Regardless of the model you choose, your cat will have a ball running to his heart's content safe and sound in the comforts of your home.
7. Get a Doggie Treadmill
Just because we shouldn't be out-and-about a lot, doesn't mean your dog can turn into a porky couch potato. One way to combat weight gain in your pet is with a dog treadmill. These units are similar for those designed for people; however, they come with some safety features to keep your canine safe while trotting away those boredom blues and cookie calories.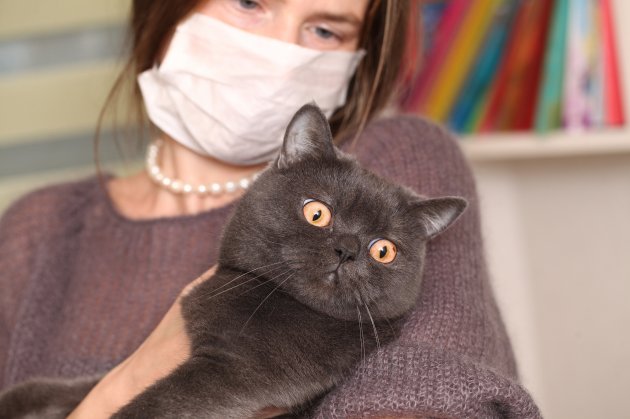 8. Use Pet Bubbles
Both cats and dogs love playing (or rather popping) bubbles. These non-toxic "floaties" can be used both indoors and outdoors and will provide good "clean" entertainment for your pet. Pet bubbles even come in catnip scented, but the regular ones for children are just fine, too.
9. Play Chase
In your backyard or large indoor area, engage your dog in a game of chase (he chases you). Squeak a toy or clap your hands to get your pooch's attention. Once he's engaged, run away from the dog. When he gets within a few feet of you, stop, turn and reinforce the game-play with a treat or a toy. Remember to stop before he reaches you, so your dog isn't tempted to nip you on the back of the leg or heels.
10. Use Interactive Toys
There are several different interactive toys on the market. Dogs love the ones that contain hidden treats that need to be pawed, bounced or nuzzled out, while our feline friends enjoy a good game of laser pointer. These toys are all great ways to both mentally and physically stimulate your furry roommates.
11. Snuggle Up & Watch a Nature Show
After you and your pet are finished running around, turn on your television and snuggle up to watch a nature show. YouTube has many different pet-friendly videos featuring all things nature. Your feline will especially love the squirrels featured here.
Conclusion
Even though we are living in unprecedented times, keeping ourselves and our loved ones from Covid-19 is paramount. But as long as we're stuck at home, why not engage our pets in one (or all) of these 11 activities? They will love the added attention!
Stay safe. Stay at home. Stay healthy.
Further reading: