The best hypoallergenic dog breeds are the ones that do not make your allergies go wild whenever you get near them. Pet dander and pet hair can cause problems for you when you walk into a house that is littered with it, and you can feel like you cannot breathe. However, if you want to have a dog then you deserve to have a dog. If you need a dog for safety reasons, take a look at the dogs that will help you feel safe in your home. Each dog breed listed will be a lot of fun for you to have in the house, and that common dog odor will not linger in your presence.
Guide For People With Allergies
Testing is a very good way to start this process. You need to know for sure that you are allergic, and then you can begin to look at dog breeds that will help you with your problem. You might want to get on a preventative allergy medication that can help you whether you have family members with dogs or are having reactions any time you go to a place where dogs have passed through. You can take the next step towards getting your own dog by looking at all the dog breeds below. They are all hypoallergenic, but they are all very different dogs. Dogs have all been bred for different purposes such as hunting, herding animals, or protection. Dogs come in many variations, so you can decide if you want a large dog, a medium dog, or a small dog. It all depends on what you think would be best. You must also consider how much maintenance your new dog will require. These dogs do not require as much washing because their skin is hypoallergenic, but you might end up with a dog that has very long hair. You need to bring your pet to the groomer as often as prescribed, and you also need to see if you can get a dog that is the right size for your kids. Some kids need a big dog, and others need a smaller dog.
The Best Hypoallergenic Dog Breeds
1. Maltese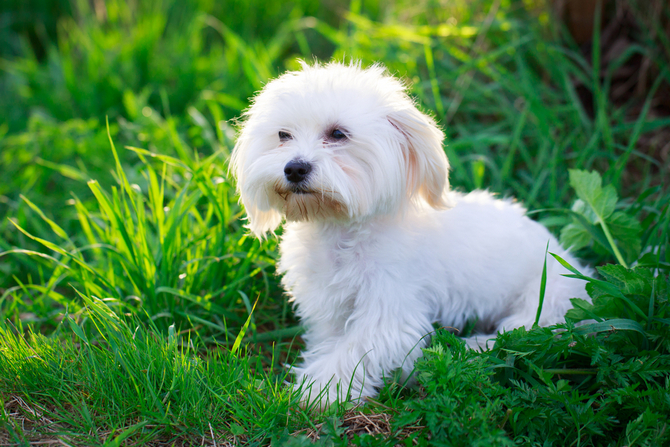 The Maltese is a small breed that is a lovely little friend with a big bark and a small bite. This is a nice lap dog if you want to have a friend to sit with you during the day, and they usually have that soft white fur that you are used to. This is not necessarily a guard dog, but the dog will bark enough to scare people if they come to the door. The dog will also have a lot of staying power because they are not so large. You can keep your dog safe and healthy without a lot of extra exercise, and their fur will not create a smell in the house that is hard for you to deal with.
The Maltese is a tiny friend that will waddle around the house and bring you a lot of joy. Your kids can pick them up and carry them around almost like a cat, and you can have them sit on the couch or at the table because their fur will not get ground into all the carpet and furniture.
2. Yorkshire Terrier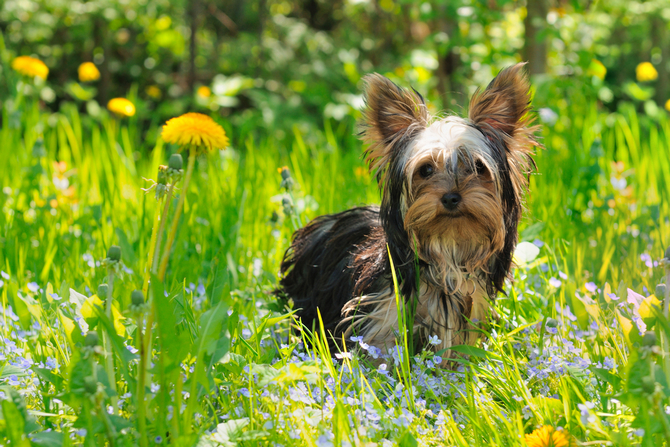 Yorkshire Terriers are small and inquisitive little dogs that can have long hair, fluffy hair, or short hair. They are all a little bit different depending on where they were bred and who their parents were. The standard Yorkshire terrier is a hypoallergenic dog with soft fur that also feels like it came from a stuffed animal. These dogs are not very big, but they do provide you with the big bark so that people will think that you have a vicious dog in the house. These are fun lap dogs who will not leave a dog smell in the house while also not taking up much space on your bed.
Yorkshire Terriers are small enough that your kids can pick them up or play with them even if they themselves are small. You can get one of the taller Yorkshires if you believe that your kids are getting too big for a tiny dog. As a bonus, their fur does not require much upkeep aside from the occasional cut.
3. Bichon Frise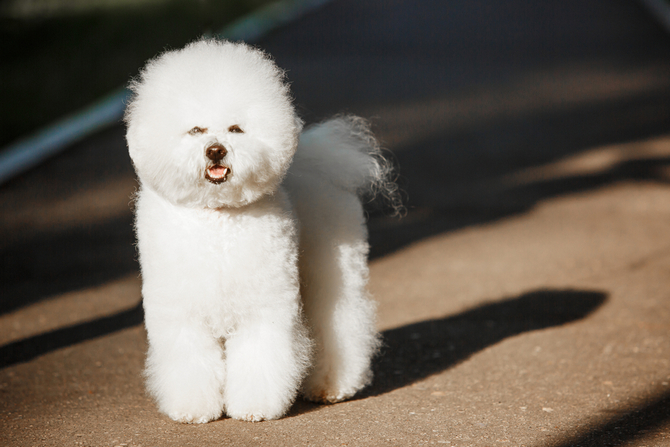 The Bichon Frise is another of the very small dog breeds that you will fall in love with because they are so small and so fun to sit with. They have the silky hair that seems to flow away from their body like a couture dress, and these dogs still give you the bark that you need to at least keep people away when they come to your front door. Someone who is looking for a good dog breed to alleviate their allergies will love the Bichon Frise because they have such amazing fur along with the temperament that you need in a lap dog.
You will also find that there is another Bichon type on this list. However, the Bichon Frise has very thin fur that is meant to drop away from their body as they walk.
4. Poodle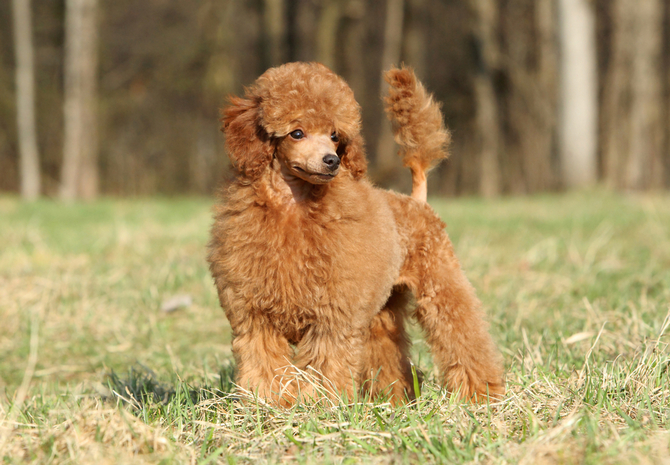 The Poodle is one of those hypoallergenic dogs that you might have forgotten about because they seem to be such fussy animals. However, this could not be further from the truth. You can get a poodle that does not need thousands of dollars in grooming a year, and the Poodle is a hypoallergenic dog that will give you a big friend to walk with and keep you safe. There are toy and miniature versions of this dog if you want a smaller pet, but many poodles stand very tall when they are with you, and they will help you feel safe because they have such a presence about them.
This is a much better dog for kids who want to have a little bit of fun roughhousing with the family dog. You could get a small poodle or you could get a much taller poodle that your kids can lay on and play with a lot rougher than you would allow with smaller pets.
5. Miniature Schnauzer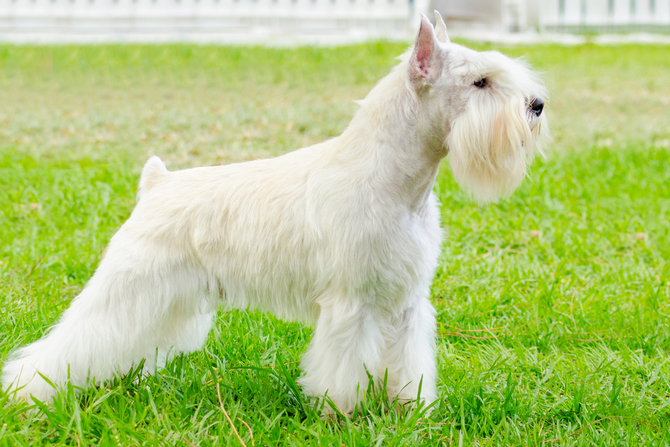 The Miniature Schnauzer is a little dog that you will fall in love with instantly because they have soft hair that seems to curl on its own. They look like they are wearing little boots because of how their fur grows on their legs, and they will keep intruders away from the front door. This is a very soft dog that will sit in your lap, while being just tall enough for taking to the park to run and play. These dogs are one of the more athletic breeds that you can get.
These are good dogs if you need a friend who has a lot of energy, and they are a good first dog for small kids because the dog has as much energy as your children. They also have a thoughtful face that will lead to many funny moments.
6. Shih Tzu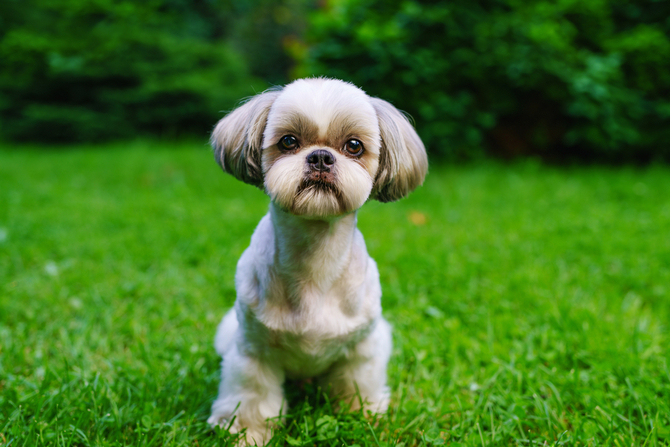 The Shih Tzu is one of those dogs with a name that people tend to mispronounce, but it is also a fun little dog that can sit in your lap during the day without causing your allergies to go crazy. They can have longer hair that you can brush out without any problem, or you can keep their hair shorter so that they can run and play as much as they want. These are fun dogs to have if you want to put a bow on their head, or they can run around the house and bark at everyone who comes in.
These dogs can be carried around the house by your kids like they are cats, and you can let the kids sleep with these dogs because they are so small and friendly.
7. Havanese Dog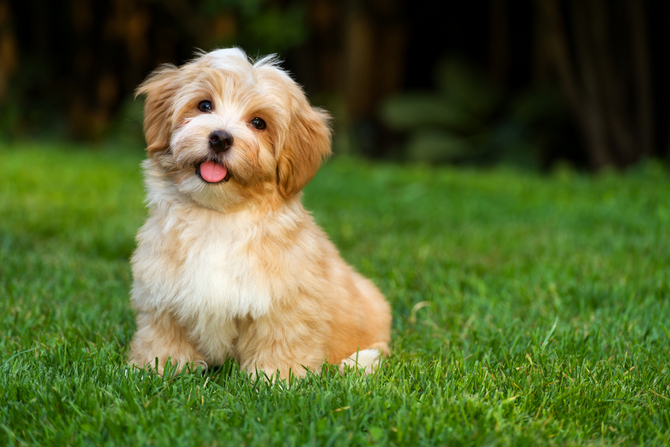 Havanese are a Bichon type dog, and they tend to have hair that is a bit thicker than a Bichon Frise. There are a lot of people who would not know the difference until they touched the fur of these dogs, and that is why you need to look into these dogs because you might like a dog that feels a little warmer and has thicker fur. You also might want to get this sort of dog if you live in a colder place, or just like to have a warm pet sit on your lap.
You might want to get a Havanese if you need a dog to keep you warm, or you could get a Havanese if you want to have a dog that can take long walks in the winter thanks to their thicker fur.
8. West Highland White Terrier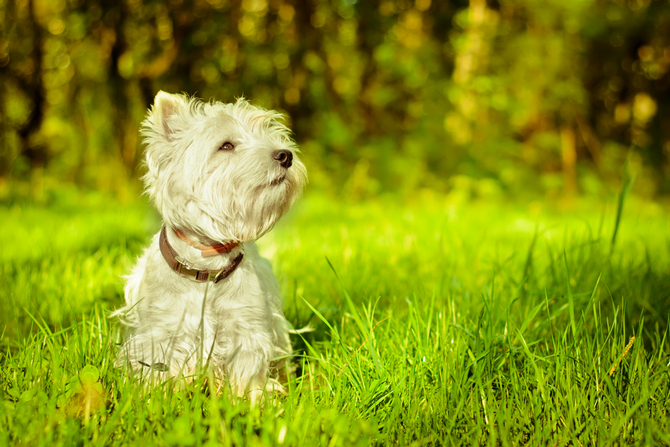 The West Highland Terrier is a small dog with very perky ears. This dog tends to have very white fur, and it is a very fluffy dog that will be comfortable to sit with. These dogs are possibly the shortest and lightest of all the dogs on the list, and their fur will not cause you to have that dog odor in the house that you have had trouble with in the past. Someone who is trying to pick the right dog might want to get this new friend because they are so small and the fur on these animals is very easy to maintain.
These are dogs that your kids can play with easily, and they are very good with small kids because they are so friendly. This is a very nice dog to get when you want to have that barking greeting every day.
9. Portuguese Water Dog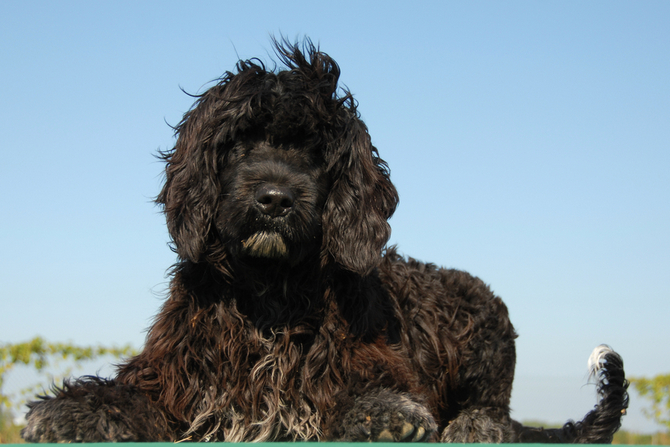 Portuguese Water Dogs are working dogs, and they can be a little shorter or a little taller. You have many options when you are trying to pick out the right dog, and you need to be sure that you have had a look at dogs of different heights depending on how much safety you need. You could have a larger Portuguese Water Dog that will protect you, or you could get one of the smaller dogs that you will let sit in your lap. These dogs have very soft fur that will be nice to pet during the day, and they will not cause the pet odors you have grown used to.
This is a larger dog that you could get for your kids who want to roughhouse with their dog. You could try a smaller one if you have tiny kids, but you can play at the park with the taller version of this dog and have more fun adventures together on a hiking trail.
10. Chinese Crested Dog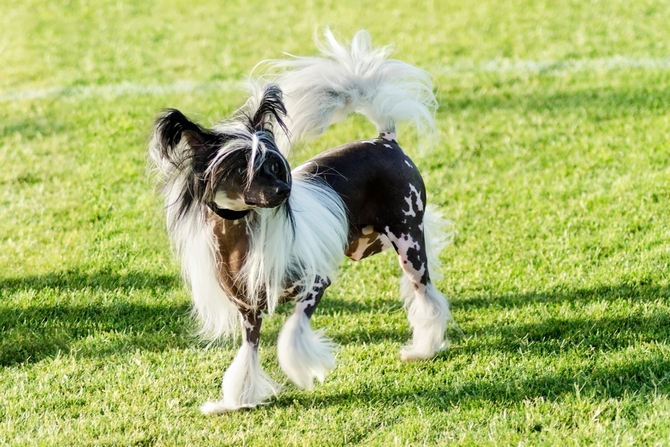 The Chinese Crested Dog has the thinnest fur of any dog on this list, and some of these friends have very little fur at all. They are very tiny, and they are mostly hypoallergenic since they can be almost hairless. They might have long hair that does not cause any pet odors, and they have a powerful temperament that will at least have them barking at the door when people come out. They are tiny lap dogs that are just as small or even smaller than the Yorkshire terrier above, and you could get one of these dogs if you want to have a friend that is very easy to take care of because they do not need a lot of extra exercise.
Conclusion
There are a lot of people who are allergic to dogs and feel as though they could never have a furry friend to live with. You might have kids who want a dog, but you might have an allergy. You can research all of these hypoallergenic breeds to see which is best for you and your family. Many of these dogs are very small, but there are taller dogs that will offer you protection if you need it. You can take care of their fur easily, and they all will be very friendly because they have been bred to work with humans. Your allergies will not get in the way again once you get the right dog.