How To Build A Dog House?
The shelter is an important basic commodity not only for humans but also for pets. As a responsible pet owner, it is important for us to ensure that our pets have a nice, clean, and well-maintained place to stay that will not hamper his health and wellness. For most pet owners, it is already a common knowledge that the place where your pet stay will determine everything about his life from temperament down to hygiene and even health.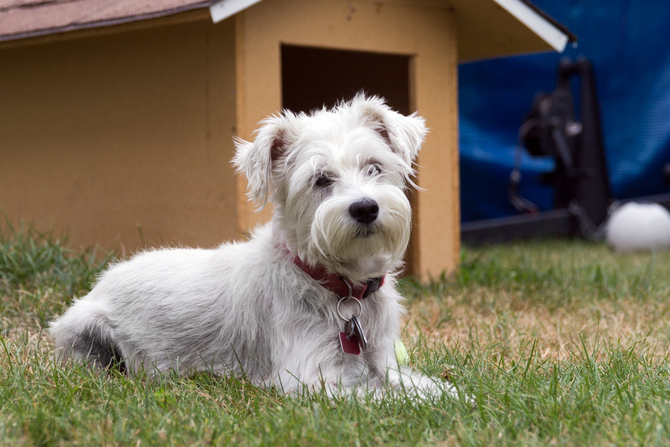 If you place your pet on a bad shelter that makes him cold at night and very hot during the day, then it will definitely affect his emotions and the way he treats you too which can be construed as negligence on your part as an owner. If you place him in a place where there is no proper ventilation, you are also jeopardizing his health. For these very reasons, it is important for us to know how to take care of our pet's housing, particularly our dogs.
Many people do not have an idea of building a dog house. Since it's an important aspect of dog's life, every pet owner should learn how to make a dog house. By ensuring a proper home, we are also ensuring his longevity and happiness in his everyday life.
Building a dog house is pretty simple. All you need is just the right materials and proper guide that instructs you to build a shelter that is sturdy and could withstand winds and other external factors that might break your dog's house down.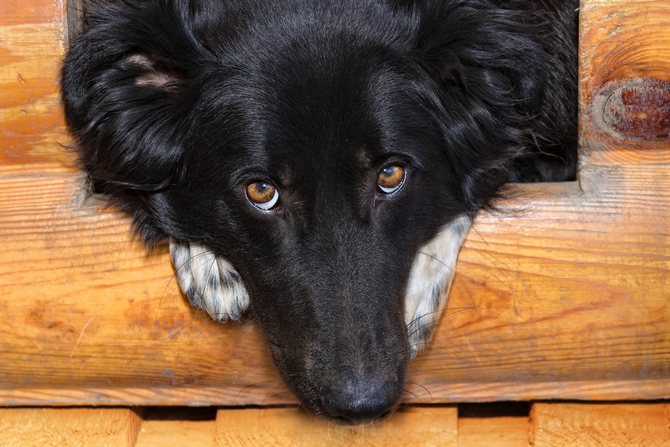 How To Make A Dog House Right Out Of The Plan? 
You need to have solid house plans in hand before you start making the one.Different designs will have different time frames on when you can finish such. There are those dog houses with extra balcony for your dogs to chill in during late afternoons, while there are also those with extra windows for more ventilation. However, there are also dog houses as simple as box types are.
In this guide list on how to build a dog house, we will construct a simple dog house just enough for your dog to stay comfortable and shelter him from external factors that might not be good for him if he does not have a house to hide on.
Tools And Materials You Will Need To Build A Dog House
Circle saw
Hammer
Square
Table saw
Measuring tape
Paintbrush
Dust mask
Hearing protection
Eye protector or googles
Exterior siding (4×8 sheet of 5/8 inch)
10-foot 2×4
8-foot 2×4
Nails
Shingles
Paint
Your Step By Step Guide To A Beautiful Dog House 
Illustrate your plan on the exterior siding and ensure that your cuttings are enough for your dog to fit in. You can adjust your measurement and cuttings, and if your dog is too big and one plywood siding is not enough, then you are free to add another one just to ensure that you have the correct size of dog house that can fit your dog properly.
After you have illustrated it on the sidings, carefully cut out the panels along the lines you have created on your layout. For the front door, only cut an entry hole that is enough for your dog to have easy access to going in and out of his dog house.
Next, cut out 10-foot 2×4 into different parts:
2 pieces of 20 ¾-inches to be used as platforms on the front and back of the dog house
2 pieces of 22 7/8-inches to be used as platforms on either side
4 pieces of 6 inches in length to be used as platforms on the legs of the dog house
Assemble the platforms of the doghouse by following these steps:
Place those 6-inch cutting in every corner of the platform which will act as legs.
Connect the legs against the insides of the edges and nail it down carefully.
Also, nail the front and black platforms. Make sure that the front and back platforms will overlap at the end of the side platforms.
Carefully align the first-floor panel with the frame that you have created. Ensure that there will be no overhanging edges so that the frame will be properly assembled. In cases where you find the frame and the floor unmatched, double check whether you have correctly assembled your platforms. If you are sure that you have correctly assembled the platforms yet there are hanging edges, simply cut the excess edge using a circular saw.
Once you have it ready in place, nail them in.
Constructing the actual dog house:
Cut the 8-foot 2×4 into 2×2 and use it as frame support.
Once you have the 2×2 cuts, cut another 4 pieces of 12 ½ inches long.
Place these cut wood against the short edges on the sides and nail carefully. These frame pieces should be placed on the top of each side corner while having an empty 3 ½ inch space at the bottom. This will allow the side panel to overhang from the platform.
Attach frame supports to the roof line on the inside of the front and back panels. This frame supports should see each other at the top and expand along the roof line with 2 ½ inches from its sides.
Place one of the sides and nail to the platform on the bottom. Repeat the procedure on the other side.
Attach the back portion of your dog house. Make sure that you have aligned it with the sides and carefully nail in place against the platform and into the 2×2 inch frame supports found in the corners.
Do the same procedures for the front part.
Finishing off with the roof
Using the 22 inch of the 2×2, nail it against the inside top of one of the roof panels. Keep in mind that it should be in the center and 5 inches from the edge of the panel you are using. Once you have put in place the panels, it will already support the ridge cap.
Place one of the roof panels in position and nail it to the frame. Make sure that you have it attached to both the front and back of the dog house. Be careful also in using the nails and make sure that there are no protrusions to ensure that your dog is safe. Remember, you can never go inside once to see if there are any protrusions once you close it totally.
Place and nail the remaining roof panel.
If you feel still confused take a look at this dog house.

Source :Modern Builds

Hope you are now clear with how to build a dog house. Try to create a home for your lovable pet as instructed. Finally, when everything is set, take a snap and post your DIY dog house in the comment section. It is good to feel like an engineer.