Do you love animals? Do you feel comfortable with them? Do you have a soft corner for animals in your heart? Well, if your answer is yes, yes and yes then Veterinarian is a profession which you should pick. There are many ways in which you can help the animals and being "Vet" is one of them. Being "Veterinarian" is one of the most popular choices among children but not all of them stick to their childhood choices. The road to become a "Veterinarian" is not easy. It is tough, highly competitive and requires a lot of hard work with books, projects, and practices. Being Veterinarian doesn't mean that you will play with puppies and kittens, it needs a complete dedication but you will get time to play with cute puppies and other animals too.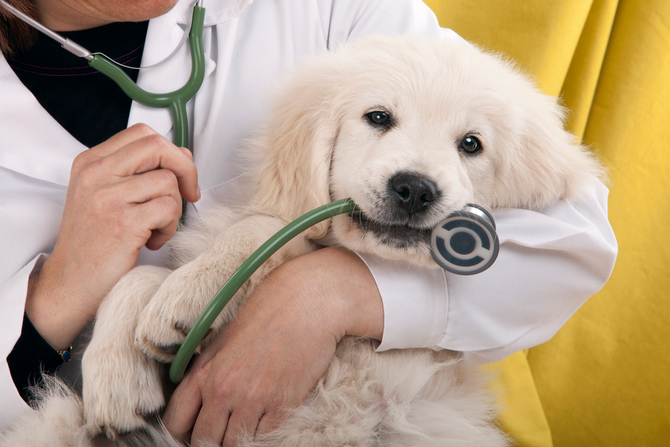 Though answering the question how long does it take to become a veterinarian is an ultimate aim of this post, to make you fully aware on this topic, we have covered everything from job profile to salary scale. Utilize it and take your first step to become a Veterinarian.
How Long Does It Take To Become AVeterinarian?
How Many Years Does It Take To Become A Vet?
To practice Veterenary medicine in united states, one has to take up an under graduate degree for the first 4 years in the filed of veternary medicine, preceeded by DVM/VMD that is another 4 years. Totally, one has to study 8 whole years to become a Vetenarian.
What Do Vets Do?
Being a Vet is very important job. A veterinarian is someone who looks after the health of animals. They are equivalent to our doctors in animal's world. They treat ill animals, they diagnose and help in preventing diseases and injuries in animals. The skill of a vet depends on the vet, mostly vet works with small animals that include cats and dogs, and they also treat horses and livestock. Many vets also help Humans to prevent the disease carried by animals. According to American Medical veterinary Association, about 77 percent of veterinarians treats pets.
A vet can treat many animals from Dogs, Cats, Rabbits, Birds and Reptiles.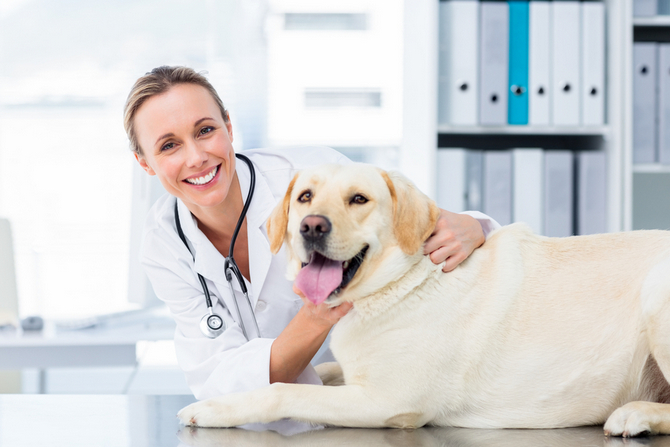 How To Become A Vet ?
Step 1 : Enroll In Vetrenary Related Undergraduate Program
You will have to go through the Undergraduate veterinary program in college. This degree program will be of four years. This will provide you with strong background in biology and physical science.
This four year degree course will lay a founding stone for you to become a Veterinarian.
According to United States of Bureau of Labor Statistics (BLS) many Veterinary courses providing colleges require the applicants to have significant number of undergraduate hours. It varies from college to college. Studies of Humanities and Social Science may be beneficial for the applicant.
Step 2 : Equip Yourself To Meet The Pre-Requisite Criteria For Veterenary Program
College Criteria for becoming a Veterinarian is a big thing. You have to have a good academic record and experiences to get into the Veterinary colleges. There are many other things too which should be taken care of before you apply in a Veterinary College.
Grade Point Average
GPA is very important for your Veterinary College admission. Most Veterinary College prefers GPA of 3.5 or higher. It is very important for you to study during your undergraduate program especially courses taken in your last 3-4 semesters.
Animal and Clinical Experience
Experience of Animal and Clinical is must, it will boost your chances in getting a good college. This will also give you a big image about what exactly a Vet do, volunteer with a veterinarian to gain the experience in animal and clinical knowledge.
Step 3 : Take Up Graduate Record Examinations
Getting an entry into a veterinary college is not that easy, there are multiple steps and Graduate Record Examination (GRE) is one of them. SAT or ACT are not enough for your veterinary college application. You have to give Graduate Record Examination (GRE) it is widely accepted by many colleges. All college have different score rules for the entry, check the website for each college to see the standardized test scores. So if you wonder how many years of college to be a vet, it's not just 4 years of college. You should start your preparations beforehand itself.
Letters of Recommendations
Letters of recommendation is very important. The applicant is recommended to choose three individuals for "Letters of Recommendations". One is required from a veterinarian, another is required from an academic adviser and the third one is your course instructor. Many colleges may ask you to get two Letters of Recommendations for two veterinarians. To get these letters of recommendations you have to work hard during your undergraduate school and during the Animal and Clinical Experience.
Additional Skills
It is good to have great communication skills as it will advance your chances in getting a good college for veterinarian studies. It is highly recommended to have more co-curricular activities like having a member ship in a student club or Pet-Vet Club or Debate Club. These activities will provide you great opportunity to serve in community and you will learn many things.
Important Qualities To Become A Vet
You should be great in management, being vet is not just about checking pets. You have to manage the finances and other requirements regarding the veterinary clinic demands.
Dedication is very necessary in theVeterinary profession. Your dedication to the profession is must, hours of study, months of projects and years of college. Without dedication you can lost the motive.
Passion for animals, if you don't love animals then don't be a vet. Love and passion is very important in this profession. A great veterinarian must be passionate and committed about treating animals.
How Much Do Vets Make?
Being in Veterinary Medicine is a great thing; you get to treat the animals who can't speak for themselves. You also get chance to play with cute and little kittens or puppies. And it is also an economically stable profession. As your years in practice to treat animals increase your salary will also get increase. The salary of a vet depends upon many things from experience in the field to the region where they serve. It also depends upon how you practice your work, some Vet trends see and treat animals in their clinic indoor while some travel to ranches to work outdoor.
According to Bureau of Labor Statistics, there are 25 percent of vet who earn their salary by working 50 hours a week.
According to Bureau of Labor Statistics (BLS) the national median earning of all Veterinarians was $82,040 in May 2012. Many private practice Vets had earned $90,000 as an average salary in 2009 according to AVMA report. Corporate Veterinarians earn the highest, their median salary is estimated $140,000 per year.
Location plays a very important factor in Veterinarian's salary. High populated states offer more money than compared to the states that have less population.
California got the highest average pay for a Veterinarian at $97,190. Texas got $94,040 in average salary of a Veterinarian. Vets in major metropolitan also make more money, well it can be due to the highest coast of living in those areas.
According to AVMA, the salary of average vet is increasing at the rate of nearly 6% each year which is pretty good. And if you compare it with cost of living and inflation it also works well.
No matter how many years of school you learn the veterinary medicine, you have to constantly educate yourself by working with pets and animals. So you can become a successfulveterinarian loved by pets and thanked by the pet owners.