Dogs are a human's best friend; they have been living with us for more time than any other animal. They understand humans, they have a very adaptive nature and they reduce our stress. There are different types of dogs, some are big, some are small, some have tails and some don't. But there is one more kind of dog and they are awesome and unique, dogs with different color eyes.
There are many dogs who have two different colored eyes, maybe you own one. They may have one eye brown and one blue. Well, if you own one then you should know that this is not any disease, it is just a condition in dogs called Heterochromia Iridum. With this condition, there is a relative lack or excess of melanin or pigment. When the level of melanin in an eye is lower than usual it also lowers the color of the eye. There are two types of the Heterochromia Iridum condition, one is complete and another is partial. Incomplete is when the whole color of the iris of the eye is affected and in partial the color is partially affected. The Heterochromia Iridum condition is universal, which means it can happen to anyone, but it occurs more often in animals than in humans. Animals, especially dogs and cats, are more affected by this condition. It is usually genetic, so animals carry this condition in their gene which is given by their parents. But in some cases, it also happens due to disease or an injury. Siberian Huskies, Catahoula Leopard Dogs, and Australian Shepherds have this condition in common.
Heterochromia Iridum doesn't affect a dog's ability to see. Just because your dog or any dog got two different eye colors, it doesn't mean that he/she will see less or more. The dog's ability to see does not depend upon his eye color. There is also a misconception that only blue eye colored dogs suffer blindness...which is completely bogus stuff.

Legends of Dogs with different color eyes
With this unusual and uncommon eye colorations in dogs, there are also legends revolving around them. According to one of the legends, dogs with different eye colors can see heaven and earth at the same time, and it is because God has gifted them with extraordinary vision. Another story regarding dogs with different colored eyes says that dogs with different eye colors are natural protectors and they are also spirited dogs and they are here to help you. But these are just stories or legends; in reality, different eye color is a result of the Heterochromia Iridum condition.
Boston Terrier With One Blue Eye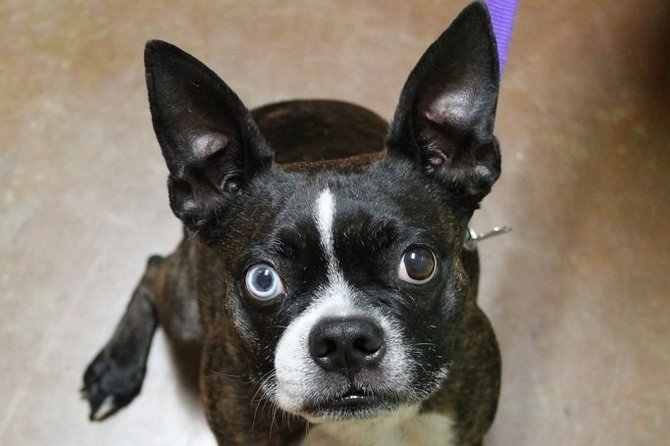 Husky With Different Colored Eyes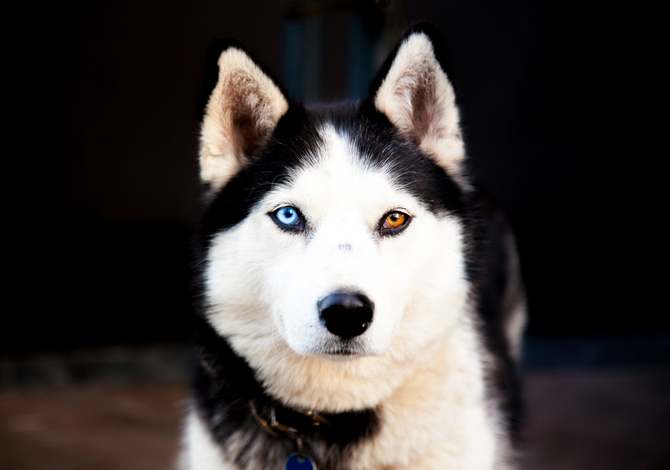 Gorgeous Dog With Two Different Colored Eyes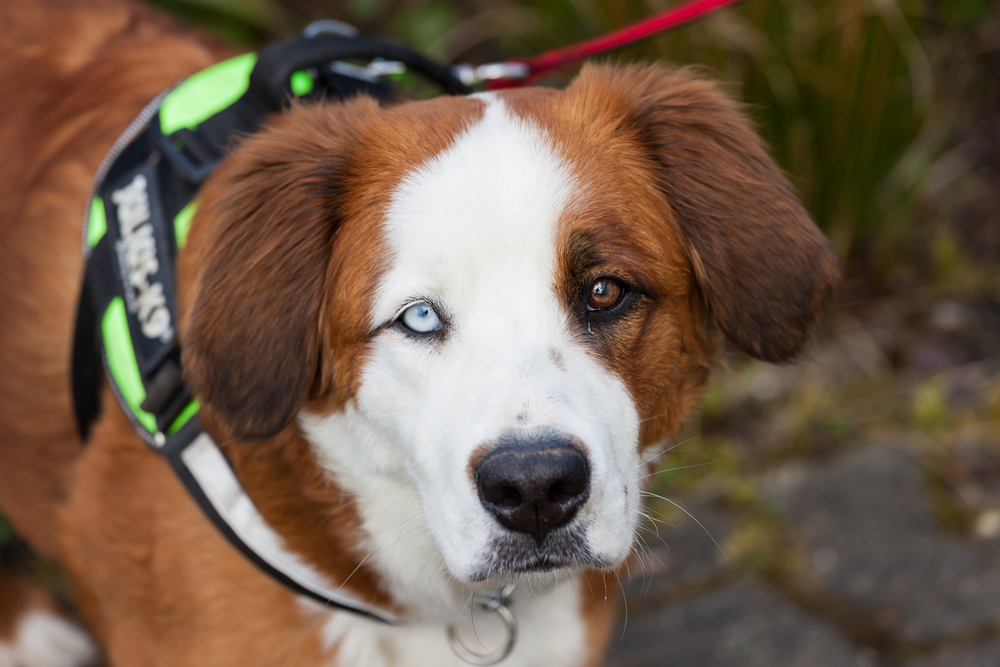 Dog With Two Different Colored Eyes