Taking your canine buddy for a Sunday drive is one of the kindest things you can do as an owner. Everybody knows how dogs enjoy joyrides, especially the big fur-babies! They look forward to sitting near the window so they can stick their tongue out and enjoy the caress of the gentle breeze.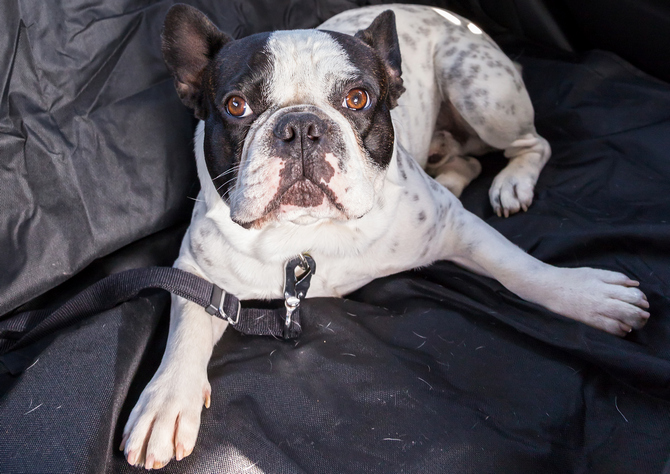 Additionally, dogs are quite useful when you are driving long miles, as their goofiness amuses you and keeps you awake. Dogs also possess a natural ability to suck in the loneliness and stress out of running errands. So, it is really nice to have them accompany you. However, these expectations won't get realized if your dog is locked up in a crate!
We know you love your dog and we also understand that you have a soft spot for your hard-earned investment. Keeping your car clean, shiny, and organized is a must regardless if you have a Kia Rio or a Chevrolet Silverado. That is why you need to get your hands on the best dog seat cover! It makes trips worry-free and more enjoyable for you and your dog. We recommend you get one now, particularly if you own a large rambunctious canine or even a gentle laidback giant.
We don't want you to purchase something you might later regret. So, be sure to flip through our buying guide below so you can thoroughly evaluate the practicality of a certain product. We already narrowed it down to 10 of the best pet seat covers, so it is up to you to find out which one is supreme!
10 Best Dog Seat Covers
Buying Guide
The following factors should be taken into account before you click that Buy Now button.
The right size
Obviously, you have to choose a seat cover that will contour to your car's interior. All its fancy features are useless if it doesn't fit! So, grab a measuring tape and determine the dimensions of your car. Doing so allows you to find the right size, as some brands offer different sizing options. For instance, Brand A's small size is already Brand's B medium size. Lastly, remember that a few extra inches are better than a few inches short.
Ease of installation
The dog seat cover should be easy to install. It must have an anti-skid feature complete with fasteners, Velcro straps, and other clips that add stability to the product. Otherwise, your seat cover could end up crinkly and rolled to the side like a useless unsightly blanket.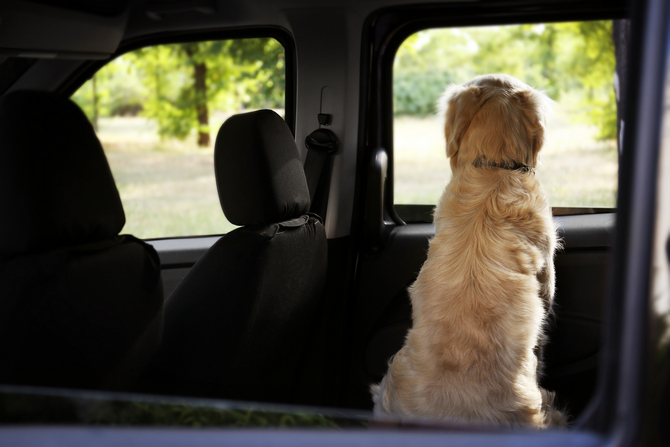 Durable construction
You don't expect dogs such as the likes of the Dogo Argentino to sit in a booster car seat, do you? Dog seat covers are made to safeguard your car's upholstery – for the most part – from a large dog. Without it, you risk your car getting ripped into bits by an overly excited dog. Not to mention drool, mud tracks, bite marks, scratches, and other proofs of mischief. This is why you shouldn't settle for something that even a Yorkie could tear.
An efficient dog seat cover should be able to withstand a dog's canine crimes. Neoprene, polyester, and rubber are three of the most popular materials used for designing a dog seat cover. Among the three, the sturdiest one is polyester. Hence, we suggest you choose a product with a polyester construction, especially if your furry sidekick has strong twinkle paws. Its ability to withstand against abrasion is exemplary.
Moreover, polyester is resilient to the elements. It tolerates chemicals, such as disinfecting sprays and detergent, really well, too. It won't shrink whether you wash it numerous times using cold or warm water. Rest assured it will retain its shape after countless missions with your pal.
Ease of cleaning
Dogs, just like toddlers, are dirt magnets. Even the dandiest Corgi of royal stock will roll in the muck, pass stinky gas, pee accidentally, and molt as though he is getting bald. Thus, cleaning is essential! However, not everyone can afford the time and energy to do it all too often. Even carrying a Dyson from the basement to your car and vice versa can be a hassle, right? Unless you are OCD diagnosed, we are pretty sure you won't find happiness and fulfillment by doing these things at frequent intervals.
That is why you should protect your car's upholstery from your pet's mess with a dog seat cover. With it, you won't have to spend precious minutes vacuuming, scrubbing, and washing your car after each trip. So, how do you make sure a particular product is easy to clean?
A good rule of thumb is to choose a dog seat cover that is waterproof or at least water-resistant.
A waterproof or water-resistant cover is much easier to spot clean. Most importantly, it prevents fluid from seeping into your car's precious upholstery and keeps nasty smells at bay. All you need is a damp cloth to wipe off any mess.
Price
We are talking about your car's protection here, so be sure not to compromise vital features for a low price tag. If your budget won't allow you to buy the best dog seat cover complete with all the bells and whistles, you can choose a fairly decent one while you save up for your first choice.
References and further readings:
The Dog People, Tips for Keeping Your Dog Safe in the Car
Winner Outfitters, Cleaning Dog Car Seat Covers
DrBeasleys, How To Dog Proof Your Car