Every day we look forward to that moment when we can finally crash on our beds, particularly after a long busy day. The same is just as true in regards to our canine buddies. Dogs can sleep anywhere based on what is currently available for them. The furry little guy will always beam at you and greet you with sweet wet licks every morning regardless of what bed he has. But as a loving and responsible fur-parent, you cannot endure seeing your dog nestling in a pile of rags. And hence, you are here today trying to figure out which type of bed he deserves. There are various types of dog beds out there and if you are unsure, you can start with a bolster bed.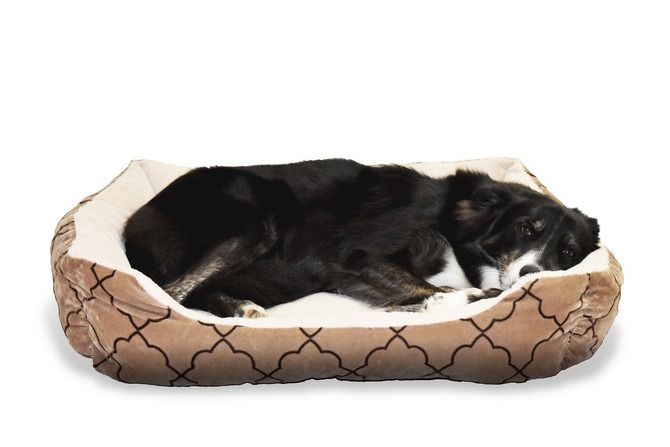 So, why choose a bolster bed?
A bolster dog bed features raised edges, which benefits small, anxious dogs. It is also ideal for large dogs that want to establish a sense of security, a trait that modern dogs acquired from wolves. Most importantly, a bolster dog bed is perfect if your furry pal loves to curl in a ball or if he loves to put his head on a pillow when snoozing.
A dog bed with bolsters also skips the need for a couch since it resembles a lounging sofa. Rest assured, you'll no longer find mud tracks and pet hair on your designer couch!
Now, let us have a look at 10 of the best dog beds with bolsters that you can buy for your furry pal today.
Best Dog Beds with Bolster
What to Look for in a Bolster Bed
Would you rather search for the best bolster dog bed that can last for several years or grab the cheapest one you can find? If you don't want to end up buying multiple dog beds in a short period, be sure to check out for the following features before you hit that "Buy Now" button.
Size
A bed that does not fit is completely worthless. Before you check the product for its bells and whistles, be sure it fits. With a measuring your tape, determine the length of your dog starting from his head to his rear. Choose a bed that has a few extra inches to ensure your pooch can turn around when he needs to.
Durability
The best bolster dog bed uses high-density foam. Otherwise, it will sag and lose its form in a matter of months. Cheap filling won't suffice, particularly if you have a heavy, agile dog.
The bolster must be able to support your dog's head and provide added comfort. Lastly, the covers should be able to withstand chewing and scratching. Many dogs tend to dig and knead their sleeping area.
Orthopedic effects
Introducing your dog to a memory foam bed can help delay the onset of degenerative diseases, such as arthritis and hip/elbow dysplasia. A dog bed that provides orthopedic effects doubles as a healing tool and a preventative measure against painful, swollen joints.
An orthopedic bed supports your dog's full weight. Rather than sinking in, your dog is pushed back and every crevice of your dog's body is contoured. Thereby, the pressure is evenly distributed throughout his body, rather than on his joints.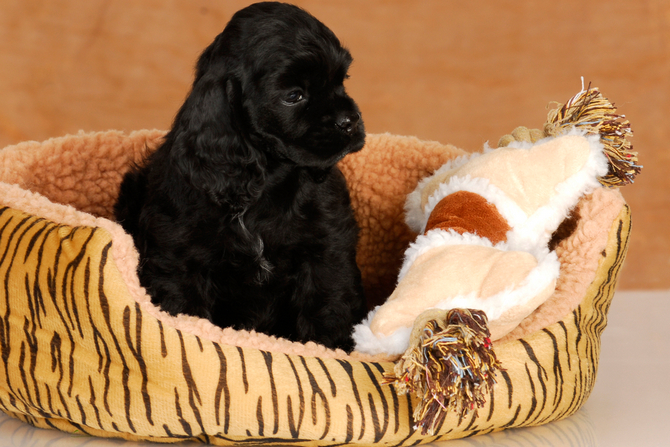 Ease of cleaning
Maintaining the cleanliness of your dog's bed is essential to eliminate bacterial load, parasites, and mold caused by dirt, dander, and saliva. So, be sure your dog's bed has removable covers that you can toss in a washing machine.
If the manufacturer offers replacement covers, the easier it is to keep your dog's bed in top shape.
Water repellent
If the dog bed you choose can repel liquids, the better. Water resistance is important, especially if you have an aging or a convalescing dog. A dog bed enclosed with a water-resistant fabric can hold liquids for quite some time; and hence, you can wipe it off using a damp cloth before it reaches the foam.
Better yet, choose a dog bed with a waterproof cover to ensure maximum protection against accidents. A waterproof cover is your best ally against urine smell and grime. Likewise, it is easier to remove fresh stains and dirt on a waterproof cover.
Non-slip backing
Choose a dog bed with a non-slip backing as much as possible. This feature is particularly helpful if you have a dog who loves to charge at his bed. A non-slip backing prevents the bed from rocking or slipping when your dog makes a move.
But if you're confident that your dog is well-behaved, you may skip this feature. Or better yet, you can train your rowdy dog to approach his bed in a calmer manner.
Free of toxic materials
Don't allow your dog to breathe in respiratory irritant while he is off to dreamland! Be sure the dog bed you choose is made of safe, reliable and eco-friendly materials. Beware of dog beds that are treated with flame retardants, heavy metals, and other potential toxins. Mommy dogs, puppies, and senior dogs are highly vulnerable to the effects of hazardous chemicals. As much as possible, choose a bed that has passed strict CertiPUR-US standards.