Parrots are comical and entertaining birds and a home that owns one is never dull. The parrots exist in so many types, and they, therefore, vary in size and behavior. So, choosing the right cage for your parrot is essential to ensure that they are happy and comfortable. Your biggest concern should be how to care for the parrot because only then you two can enjoy being together and you can start by getting the best parrot cage.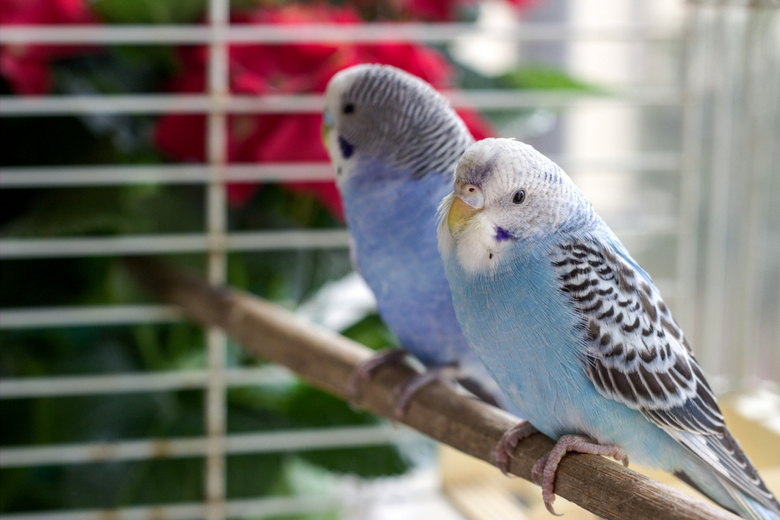 There are a lot of bird cages being sold, and you might experience a difficult time trying to pick one that you think is perfect for your parrot. Fortunately, we have looked at several cages and done a review of the ones we think are the best. But before you start buying a cage, there are some essential things you need to keep in mind.
Factors to Consider
What Size Do I Want?
The size of a cage matters a lot when choosing a cage for your bird. It should be large enough to accommodate your parrot comfortably, but at the same time not take up a lot of space in your house. The size of the cage will depend on how long you plan to keep your parrot inside. A large cage is ideal if the parrot will be spending most of its time inside it. The size of the cage will also depend on the type of parrot that you own.
Some types of parrots are larger than others, and they will, therefore, require larger cages. It is, however, recommended that you go for the most massive cage that you can afford because parrots' natural habitat in the forest is big. The cage should allow your bird to flap its wings whenever it wants to exercise. It should have enough room for the parrot to stand and even climb. It also needs to be wide enough to allow the parrot to spread its wings and move around.
What Material is the Bird Cage?
The material used to construct the parrot cage can either be metal or plastic. Regardless of the material used, there are some that are harmful and others which are safe for your pet. Metal is the most commonly used material for cages, and you will find a lot of metal parrot cages in the market. You should go for one that will not develop rust over time because this might pose a danger to your pet bird. The material used to coat the metal should also be safe because the parrot will most likely try to chew on the metal.
In addition, except for the wooden perch, you should completely avoid wood in the cage because parrots always tend to destroy wood.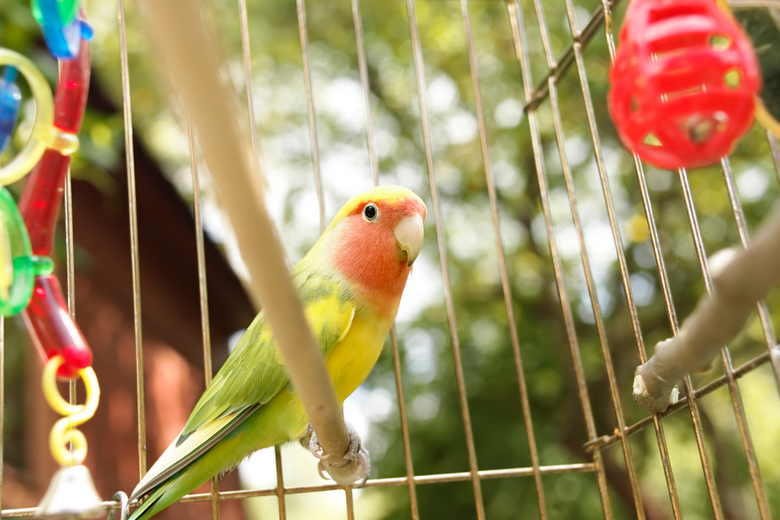 Does It Have the Right Bar Spacing?
The bar spacing will depend on the type of parrot you own, but it should not be more than 1 ¼ inches apart. This is because you don't want your bird squeezing through the cage and getting stuck in the process. For the larger parrots, you can choose a cage that has horizontal rather than vertical bars because they also like to climb.
Quality
You should check the quality of the cage before buying it. The cage should have a solid construction because you will want to use it for many years. There should be no loose parts as this will cause the cage to come apart.
Design
The house should be properly designed so that it lasts many years. Birds are attracted to color and parrots are no exception. They are attracted by bright colors, so if possible, you need to get a cage that will allow you to include colorful toys and accessories inside it. This is because your pet will probably spend most of its time in the cage and the toys will provide something for the parrot to look at and play with, and this will also prevent boredom.
Shape
Parrot cages come in various shapes. It is recommended that you go for an angled cage because round cages, according to research, have been discovered to be harmful. The shape of the cage will determine whether you are going to hang it or place it on a stand.
How Easily Can I Access Inside the Cage?
The cage needs to have a door which will let you access inside it with ease. This will allow you to feed your parrot and be able to remove the feeding bowl(s) for cleaning. The door should be able to lock firmly to prevent your parrot from escaping. Remember that parrots are smart birds and they can easily open cage doors that are not properly locked.
You can get a cage with a sliding bottom pan and a removable floor grate. The door should also be big enough to allow you to move your hands comfortably inside the cage.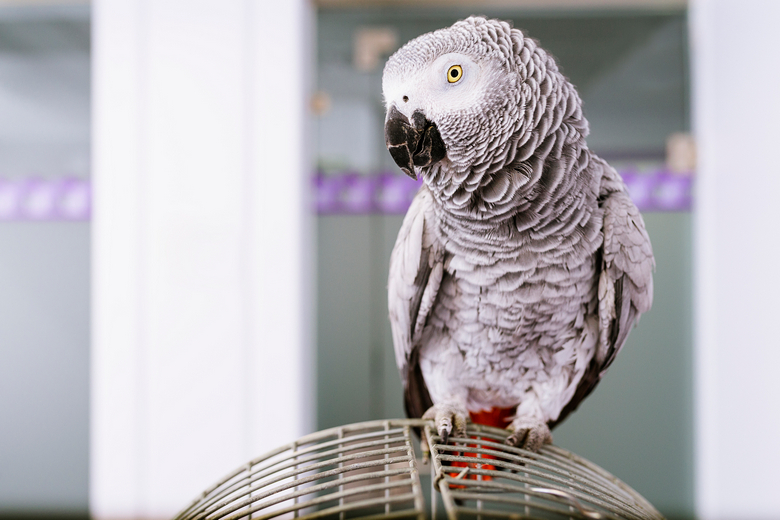 Placing a Parrot Cage
Parrots love attention, so you should place the cage in a place that will allow your pet to see and interact with humans. This will help to prevent the parrot from getting bored or feeling lonely. This, however, does not mean that the room needs to be too noisy or have a lot of commotion as this could cause anxiety in your bird consequently causing health problems.
Make sure the cage is placed against a wall or in a corner. This is because your parrot needs somewhere to hide when it feels threatened. The wall will provide them with a sense of security, and this will contribute to their general well being
The cage needs to be at the same level as your chest so that you can interact with your parrot daily. Placing the cage too high will cause it to feel isolated while placing it too low will cause the parrot to feel anxious and placing it above your head will cause it to feel like it is superior over you.
Do not place the cage in the kitchen as it can get too hot or in the bathroom due to the changing heat and humidity. This is because rapid changes in temperature are not healthy for your bird. Avoid placing the cage directly in front of a window. Parrots might get scared of dogs, hawks or storms. The parrot will also feel the rapid temperature changes when placed by a window. Instead, you can place the cage strategically to let the parrot have a partial view of the window. The cage should also be placed away from both human-made and natural poisons to prevent your bird from taking in toxins.
Another essential point to note is that parrots love to chew on things. You should, therefore, place the cage away from chewable objects and shelves where the bird can reach your precious items through the bars of the cage and chew on them.
Cleaning and Maintaining
You are required to clean and disinfect your parrot's cage on a regular basis. This is a sure way to maintain your bird's health. Quick cleaning can be done daily by replacing the liner of the cage that captures your parrot's droppings. Newspapers and paper liners are great options.
Weekly or monthly cleaning can be done depending on how big the cage is and how often the parrot stays in the cage.
While cleaning, use a disinfectant that is strong enough to kill all the germs and viruses but not pose any harm to your parrot. This is because parrots, like other birds, are sensitive to toxic fumes. This also means you should use the disinfectants far away from the parrot.
Top 10 Best Parrot Cages
1. Prevue Pet Products Wrought Iron Select Bird Cage
Best Large
This large parrot cage is designed with your bird's well-being in mind. It is extremely high-quality and sturdily built. Its large size makes it ideal for a larger parrot, and it will allow it to have ample space for flying and exercise. The door of the cage is big to allow you to access the cage with ease and it has a latch on top and a push-button lock to ensure that your smart bird does not escape. The birdcage is easy to clean, and it is made from durable wrought iron which is coated with non-toxic powder. It comes with a perch for your parrot to rest on. The cage is easy to put together, and it comes in different colors so you can get one to match your house decor.
pros
High-quality
The cage is escape-proof
Coated with non-toxic powder
Large
cons
Smaller parrots might get their heads stuck between the bars and hurt themselves in the process
2. Prevue Hendryx Pet Products Wrought Iron Flight Cage
This bird cage is ideal for people who have more than one parrot. It has ample space to allow the bird to fly inside it. The cage has a sturdy metal construction for longevity so your birds will use it throughout their lives. It is made of high-quality wrought iron with non-toxic powder coating. The cage comes with four plastic cups and three solid wood perches while also providing room for more accessories. The cage is easy to clean and also assemble and it has several doors to allow you to access inside the cage easily. It also comes with a storage shelf to increase storage space for keeping your pets' food and toys.
pros
It has many doors to allow easy access to the cage
It is roomy
Solid construction
It comes with a storage shelf to increase storage space
cons
The two side doors have been reported not to lock securely
3. Prevue Pet Products Empire
Best Extra-large
This is an excellent cage for holding many big parrots. It is made of sturdy steel to last for a long time, and it comes with touch-up paint and a paintbrush in case you need to paint over scratches. The cage also comes with three stainless steel non-tip bowls to prevent your parrots from turning the plates over, and a wood perch where your birds will rest. In spite of all of this, the cage still has room for more accessories and toys. The large doors on the cage provide easy access into the cage, and the pull out tray at the bottom makes it easy to clean the cage. It also includes corner seed guards to prevent your floor from getting dirty. The cage can be easily assembled, and the hex bolts used during assembly have flat heads to prevent your parrots from unscrewing them.
pros
Easy to clean and it also keeps your floor clean
Easy to assemble
Comes with a paintbrush and touch-up paint
Solid construction
cons
The food bowls are too small for larger parrots
4. Prevue Hendryx Flight Cage
This bird cage has also been designed to hold multiple birds. The cage has a lot of space for your parrots to fly and move around. It comes with two plastic cups and four wood perches for several birds to rest on. The flight cage is constructed using non-toxic powder coated wrought iron, and the flat top makes it possible to hang toys. It has two large doors which allow easy access into the cage and sturdy latches to securely lock the doors. The cage has a plastic tray at the bottom to hold your bird's droppings, and this also helps to keep your floor clean. It has a metal handle at the top to let you carry the cage with ease. The cage is easy to assemble, and it has an attractive appearance when finished.
pros
It is large to hold multiple parrots
It has an attractive finish
Large doors for easy access into the cage
Easy to assemble
cons
The cage is a little flimsy
5. Yaheetech 61'' Wrought Iron Select Large Bird Cages
Your parrot is going to love this beautiful cage. It comes equipped with two stainless steel feeding bowls and a bungee rope made of metal wire and polyester to add more fun for your bird while also preventing it from chewing through it. The birdcage has a play top to allow you to interact better with your bird. It has a button lock on the entrance which is easy to lock and unlock while the feeding doors have hook locks to prevent them from being opened by the parrot. The seed guard catches dropped seeds, and the slide-out tray at the bottom makes cleaning easy by trapping food and droppings to prevent messing the cage and the floor. The cage has a polished wooden perch for your bird to rest and the wrought iron is coated with non-toxic powder. The ball-shaped casters make the cage easy to move.
pros
Easy to move
Secure lock system
Has seed guard to trap dropped seeds
Features a play top design
6. Giantex Bird Cage
This bird cage is roomy and can accommodate several birds. It is constructed from sturdy metal wire with a non-toxic coated finish. The cage has three feeding doors to allow multiple people to access the parrots. It comes with three large feeding bowls made of stainless steel and a long wooden perch where your birds can rest. The birdcage has a removable sliding tray which traps food and droppings and a removable sliding grate to make cleaning easy. The cage has a large steel front door with a snapping lock to prevent the parrots from letting themselves out. It has a lockable wheelset which makes movement easy and lets the cage stay in place for stability. You will not have a hard time assembling the cage, and the end product will be amazing.
pros
Easy to keep clean
Has multiple doors for multiple access to the birds
Escape proof
It has lockable wheels
cons
Assembly instructions are a bit lacking
7. Vision Bird Cage Model M02
Best Budget
If you are looking for a birdcage on a tight budget, then this is the best pick for you. It is ideal for smaller types of parrots. It has four doors which can open in or out to act as little landing pads for the parrots. The cage will not take up much space in your house, but it is big enough for your small birds to move and play around. It has a deep base which can accommodate all types of litter from your birds and the cage and a debris guard that prevents any waste from getting out of the cage. It comes with a double compartment feeder for several birds to feed and multi-grip perches for the birds to rest comfortably and to prevent their feet from getting sore. The carrying handles enable the cage to be carried and transported with ease, and the cage is super easy to assemble.
pros
It is equipped with a debris guard
Easy to carry around
Designed for comfort
Easy to assemble
cons
It does not come with a pull-out tray
8. Yaheetech 61" Wrought Iron Select Large Bird Cages (white)
This bird cage has a unique and attractive design that your parrot will love. It is ideal for mid-sized and small parrots, and it provides your parrots with enough room to exercise. It is made of metal with non-toxic powder coating for your birds' safety. The cage is equipped with a bungee rope that is resistant to bites to add more fun and to promote your parrots' balancing abilities. The tray and grille have handles to slide them in and out easily and a seed guard to catch dropped seeds to keep your floor clean. The cage can be moved easily with the aid of the durable ball-shaped casters. It has a play top that has a ladder, perch, and feeders and which acts as an entertainment space for you and your birds. The heavy duty button lock ensures that the parrots are securely kept inside the cage.
pros
Handle design on tray and grille
Heavy duty button lock
Designed for the comfort of your birds
cons
The cage is a bit difficult to assemble
9. AXPETY 93" Large Walk-in Bird House
Best Aviary
Sometimes you do not need to keep your birds in their cages. An aviary is a great option for keeping your parrots outside. This aviary is ideal for medium to large birds, and it is spacious enough to allow birds to fly and play inside. It is made of durable aluminum which is resistant to rust and corrosion. The mesh design allows sufficient air to move freely in and out of the structure and it also lets enough light into the aviary. Your birds will also see their surroundings, thus giving them a sense of freedom. The aviary has a large gate to allow you to get in and feed or play with the birds. It comes with easy to follow instructions to make assembly easy and they also include a pair of gloves for feeding your birds.
pros
Spacious
Well ventilated
Constructed from good quality aluminum
Large doors for easy access into the aviary
10. Yaheetech 59" Rolling Standing Medium Dome Bird Cage
This vintage-style birdcage will not only make a good habitat for your bird, but will also improve the appearance of your house. It is large and spacious to accommodate several parrots. It opens at the top to let your bird out and has two feeder doors at the side. The cage comes with two timber perches, and two stainless steel feeders for your bird's comfort. It includes a sliding tray to make cleaning easy and a bottom wire-frame grid rack to create a temporary storage space. The birdcage is easy to assemble, has a solid construction for durability, and the metal has a non-toxic epoxy coating to ensure your bird's safety even when it bites the wires. The sturdy brake casters allow you to move the cage with ease and keep it intact for stability.
pros
Sturdy construction
Brake casters allow easy movement and stability
Comes with a shelf for temporary storage
The cage has an attractive appearance
cons
Your parrot might get out of the cage through the top door
Bottom Line
Now that you know more about parrot cages and have gone through our list of the top 10 best parrot cages you can, therefore, pick the one you like the most. The cage doesn't have to be expensive to be the best, as we have seen that some of the cages that cost less have some outstanding features which the others lack. As long as you have your parrot's best interest at heart, then we are sure that you are going to pick the right cage for your precious bird.
References:
Omlet, Parrot Cages
LoveToKnow, Pet Parrot Care
PetCoach, Bird Cage Cleaning and Maintenance