If you are having a hard time figuring out which flea collar to choose among a plethora of options, know that we have put up together five of the best flea and tick collars for your beloved furry family member in this article review. We carefully researched each collar to save you from further guesswork and disappointment because the last thing you want is spending time and hard-earned money on an ineffective flea collar.
Choosing a Best Cat Flea Collar: What to Look for
Safety
The ingredients used in a flea collar should be the first thing to consider if you don't want to waste your cat's nine lives. It is general knowledge that you need conventional pesticides to effectively kill fleas and other parasites. Hence, it is wise to opt for a flea collar with approved chemicals to efficiently eliminate such parasitic freeloaders without triggering unpleasant reactions in your cat. It is also crucial that you only choose a flea collar that is recommended for your cat's age. An eight-month-old kitten, for instance, may find a flea collar designed for a one-year-old cat too potent and may fall ill.
If you want to be 100% sure that your pet's health is unaffected by chemicals, you may opt for a flea collar using natural compounds. Organic collars use essential oils in the treatment and prevention of ticks and fleas without posing health risks towards your cat as well as your family.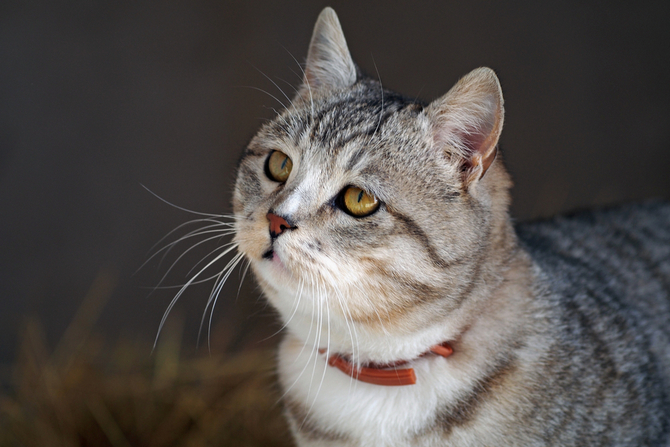 Adjustability and Safety Mechanism
Adjustability is a feature pet owner should never overlook in a collar. The best flea collars for cats should be highly adjustable. Although many manufacturers produce collars with varying sizes, a one-size-fits-all collar is preferable: even cats under the same breed and has the same age may still vary in size.
Moreover, it would be best to choose one with a 'breakaway strap' to ensure your cat won't get choked. The concern involving strangulation has led manufacturers to create flea collars with automatic release mechanism, which allows your pet to free himself.
Dual-Purpose
While a majority of flea collars are aimed at merely repelling fleas, you want a flea collar that can treat as well as prevent a wide range of external parasites. Ticks and mosquitoes carry a host of pathogens that are harmful to both human and animals.
Flexibility
Apart from a flea collar's efficacy in eliminating external parasites, it should still be able to withstand your cat's daily activities especially when you have an outdoorsy cat. The best flea collar should withstand constant exposure to the elements and would remain just as effective after constant exposure to water.
Duration
The longer duration a flea collar has, the better. You don't want to replace your cat's collar every two months. Make sure the active ingredients of the collar you choose don't wear off before it's expected time since there are plenty of flea collars that only works well during its first month.
Top 5 Recommended Flea Collars for Cats in 2019
Conclusion
Flea collars have earned their place amongst the best flea preventative and treatment solutions. They are still a popular choice and a more affordable one to boot. What is more, flea collars are long-lasting, easy to use, and hygienic. Hence, we highly encourage you to get a flea collar for your cat right away.
If you have a cat who often tag along with strays or wander around in random places, Bayer Seresto Flea and Tick Collar is definitely your best tool in fighting off ticks and fleas. It kills all traces of external parasites within 24 hours. Most importantly, Bayer Seresto's effectiveness remains solid for up to eight months. Also, Bayer Seresto uses a safe and reliable formula that will ensure your pet won't experience negative side effects.
However, we also encourage you to take a look at the other flea collars. If you have a sensitive pet, for instance, you may opt for a flea collar using natural compounds such as the herbal repellent collar from Dr. Mercola.