Whether it's a long-awaited escapade or a cross-country move, ensuring a smooth travel is among the biggest problems dog owners struggle with. Fortunately, we can now travel by air with our four-legged companions. All we have to do is follow the strict pet policies mandated by airlines. More so, choosing the best airline that can accommodate your tandem is among the things you need to check off your list. Since we love our pets so much, we wholeheartedly go along with the grueling process. So, are you traveling soon? We hope you'll find the best airline approved pet carrier for cargo in our list!
8 Best Airline Approved Pet Carriers for Cargo
How to Choose the Best IATA Compliant Pet Crate for Cargo
Now that we are aware of all the necessary arrangements and preparations needed for pet transport, it is high time to find the perfect hard-sided pet carrier to accommodate our pal. Naturally, many stores would of course claim theirs is the best pet carrier to purchase - because why not, right? So, we're here to help spot the perfect airline pet crate by going through this guide.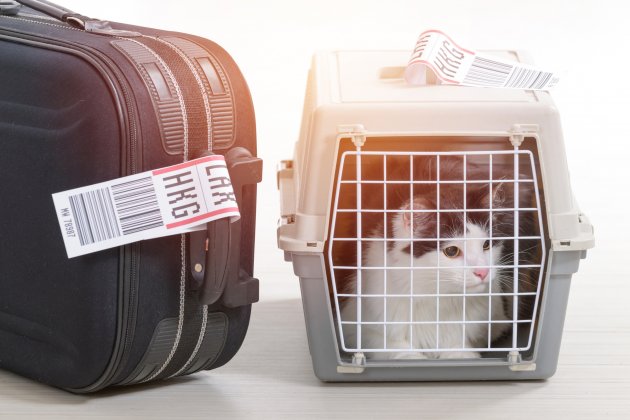 Size of the Carrier
The perfect pet carrier should be large enough for pets to walk around, lie down, sit, eat, stand, and sleep comfortably while traveling. Take note that brachycephalic breeds require 10% larger usable crate space.
Durability
A heavy-duty pet carrier means it can withstand damage caused by anxious pets in the course of transportation. This is to give pets 100% protection against themselves or against outside forces.
Ventilation
A well-designed carrier means 360-degree ventilation is incorporated. Our pets can be at risk of breathing problems when ample airflow is blocked by the carrier's shell.
Security
Speed bumps are still present when traveling through the air. Check if the carrier you're going to buy has secured latch mechanisms and whether the shell is fastened with metal nuts and bolts for added security measures.
Portability
Being able to conveniently carry it will allow you more freedom to move or transfer anywhere. Check how sturdy the carrier handle is to prevent lost grip and eventually hurting our pets in the process.
Travel Essentials Included
Most airlines only allow carriers that have food and water trays included in them, so pets can still have proper meals while being transported. "Live Animal" stickers attached to carriers are also necessary.
Price
There can be a lot of carriers that will be able to meet standard airline pet transport rules, however, there are also a lot of brands that charge more than they should. To prevent wasting your hard-earned money, do your research well and compare prices.
IATA (International Air Transport Association) Compliance
The process of flying with pets can be a little taxing. Make sure to purchase and use only IATA compliant pet crates. Bear in mind that IATA doesn't promote or recommend carrier brands, as long as they meet the requirements for safe and secure transport.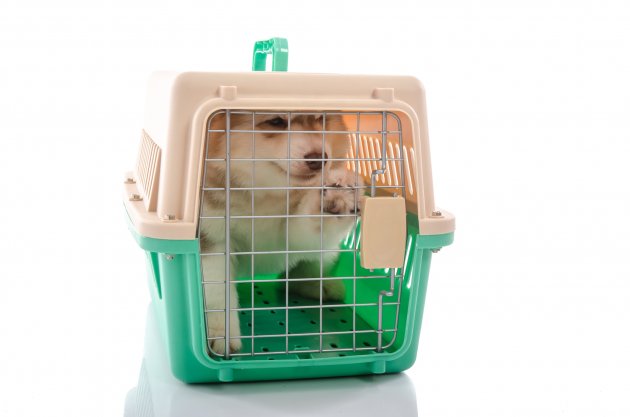 Other Factors to Consider
Breed
Certain companies design their pet crates to suit the needs of a particular pet breed. According to the rule set by IATA, a carrier should accommodate your dog's movements such as sitting, standing, moving around, and lying down.
Travel Itinerary
No two airlines are the same. Each state or country has its own set of rules when regulating pet transport. Check the official IATA website (https://www.iata.org) to know the pet policies of specific countries.
Travel Documents and Identification
Always be mindful of your pet's passport and other necessary travel documents to accompany your pet in the course of transportation. These include your pet's complete medical records, rabies vaccination certificate, and identification. Airlines highly suggest you microchip your pet, as well as include relevant information on your dog's ID tag and carrier.
Weight
Be sure to weigh your pet beforehand, so it won't exceed the weight capacity of the crate or kennel you choose.
Your Pet's Health Condition
Have your vet evaluate your pet to ensure he is fit to travel. Likewise, be mindful of your pet's susceptibility to certain health issues and be sure to address them beforehand. For instance, brachycephalic dogs are prone to overheating and are usually at risk of breathing complications. So, if you have a stubby-nosed Pekingese or a Bulldog, his crate should provide maximum airflow.
Number of Pets in One Cage
It is highly advised by all airlines to confine only one pet per carrier.