Amanda Jones, Newyork based pet photographer has spent her past 20 years for developing an incredible project which shows how fast the lives of our beloved dogs moves on. Since we love our dogs like a family, in our eyes, they grow at 10x speed from puppy stage to the fully grown wise old stage. Hope you know this rule already. 1 year of dog age equals the 7 years of human age.
The project below portraits this fleeting change over the years among several different breeds. Not all the breeds age alike! It can be known with the careful examination of these photographs.
None of us like our dog aging so fast. No meds or technologies are invented to stop aging yet. So let's take wisdom from this project and continue to strengthen the bond with our best companions in the best possible way.
Hope you are ready to get a smile with tears. Go on now!
Corbet
2 years and 11 years (via AmandaJones.com)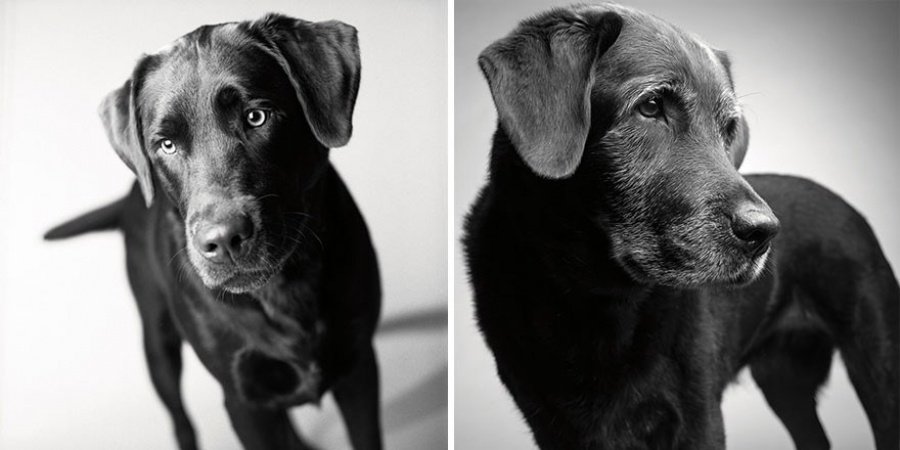 Kayden and Brodie
11 months and 5 years; 7 years and 12 years (via AmandaJones.com)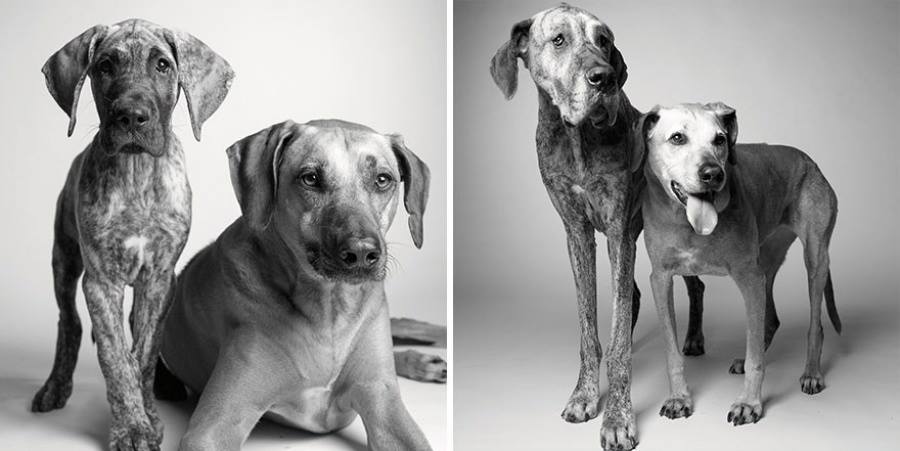 Audrey
3 years and 12 years (via AmandaJones.com)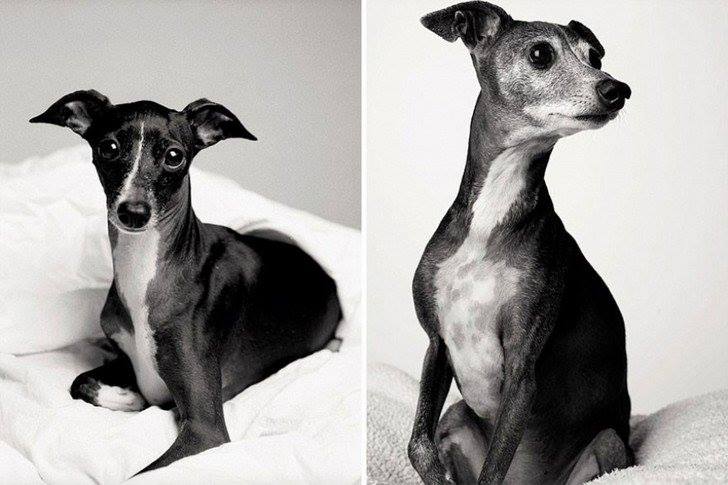 Poppy
1 year and 7 years (via AmandaJones.com)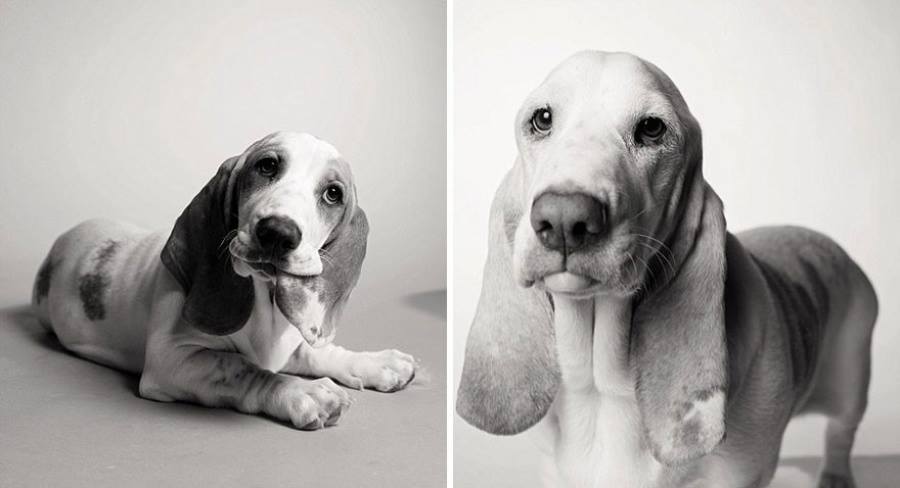 If you like this post, why don't you share it with your friends over the internet? Also, send us the pictures of your beloved pet taken at different stages. let's extend this project.